While others are making empty promising of what they will do, one man, Chief Omerekpe already has an intimidating profile of services to humanity, which is the pivot of governance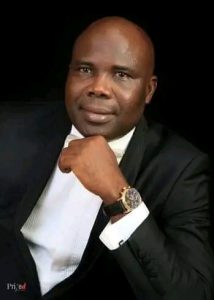 CHIEF NCHETA ELVIS OMEREKPE is the Founder of Ncheta Omerekpe Foundation.
He is also the CEO of Ncheta Group which has the following companies: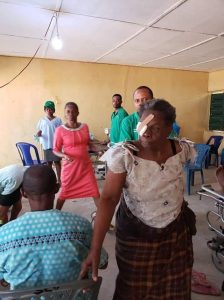 *Omench Konsot Limited
*Ncheta Global Resources Limited
*Ncheta Farms Limited
*The Omench American Hospital Limited
(Fully registered and operational in Nigeria as Limited Liability companies)
His academic and other qualifications are as listed:
*Bachelor of Arts (History/International Relations)
*Bachelor of Science (Project Management)
* London School of Economics Certificate Holder
*Certified Council Member of Chartered Institute of Project Managers
*Consultant to the Nigerian Senate Committee on Budget
*Multiple Award Winner for contributions to youth development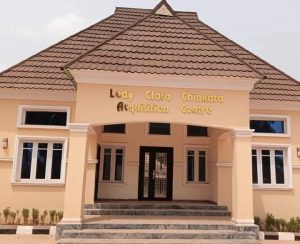 NCHETA OMEREKPE as a concerned and philanthropic Nigerian, engages in business development and sustenance activities.
These shaped his experiences in academia, consultancy, international relations, project management and business education.
His researches and views are frequently sought by entrepreneurs, students and governments at all levels.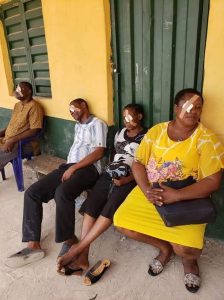 He has worked extensively for several years to develop himself as a true African Entrepreneur through "Self start-ups" 'grooming to hand over' and mentoring projects.
His service as a trustees in many growing organizations and his involvement in business and politics has helped him in reaching out to people, particularly youths, from all the states of Nigeria and beyond.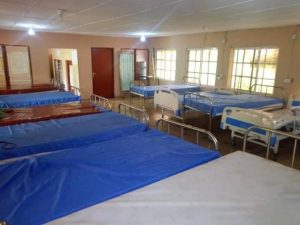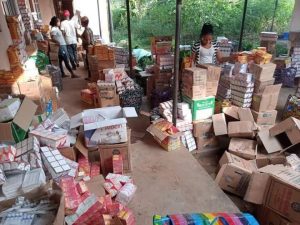 NCHETA has successfully chaired the Boards of all the companies that make up the Ncheta Group and seen them grow into multi-billion concerns that employ and empower a lot of people, thereby contributing to the reduction of unemployment in Nigeria.
He has severally mentored and developed young Nigerians interested in becoming entrepreneurs and has made tremendous impact in the nation's budgeting through his involvement with the Senate Committee on Budget.
His academic works include, but not limited to dissertations like; Projects: Social Structure and Rural Economic Development Project Management & Business Development. The Political and Economic Significance of Trade Unions. The Business of Politics Balancing Politics, Profit and the Public Interest. He has attended several business conferences and programs like Arise Africa. Africa Media Initiative Workshop and others.
Never in this history of Abia state has one young man at just 52 years, done so much for his people and quiet and calm about his lofty achievements.
For 17 – years, Ncheta has done a lot to humanity until 4 years ago, when he was encouraged to set up a Foundation to become a rallying point for his humanitarian activities, which includes:-
* Construction and asphalting of 17 kilometres of virgin roads ( Never in the history of Abia state)
* Distribution of vehicles and motorcycles.
* Building of primary and secondary schools.
* Building of civic halls
* Construction of Skills acquisition centres
* Free Medical outreach across Abia state
* Investment of $ 1 Billion Dollars in Agriculture that has the capacity to employ 4000 Abia youths ( On the pipe line). Dutch partners already visited Nigeria.
* Equipping health care centres
* Drilling of solar powered boreholes
* Dishing out scholarship to undergraduates
* Distribution of rice and fertilizers to indigent people
* Erecting solar powered street lights
*Equipping healthcare centres
* Distributing drugs to primary healthcare centres in Abia
* Donations to charity organisation and physically challenged across Abia
* Empowernment Programme for widows
* Massive donations of N10 Million naira to Aba Sports club squash
* Sponsors football talent hunt competition
* Engages UN peace Ambassadors and schools on youth orientation
NCHETA has won numerous awards for his entrepreneurial acumen and youth development, etc
NCHETA hails from Umuakwu Nsulu, Isiala Ngwa North LGA, Abia State, Nigeria.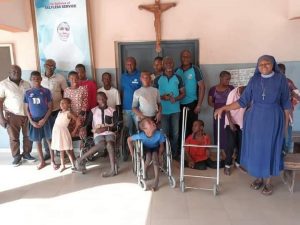 He represents !
– Youthfulness
– Fresh Air
– Has not been elected before
– A billionaire that is not greedy for wealth acquisition. ( Lives in a 4 – bedroom bungalow ).
– He is very accessible
– Has never taken any contract from Abia state Government since the creation of the state.
– He has no political baggage
Abia 2023 Governorship will be highly contested by all the frontline political parties
Will Abia PDP USE " BOLIKAJA " When they have a " SPEED TRAIN" ?
For publication of your news content, articles, videos or any other news worthy materials, please send to newsmirror14@gmail.com. For more enquiry, please call +234- 808-050-9464 or whatsapp. To place advert, please call +234- 808-050-9464.