A Chieftain and leader of the All Progressive Congress in Abia State Chief Victor Amuta has refuted rumours of his support to any Political party candidate saying that his Facebook account was hacked by scammers who are using it for their dubious, deceitful and illicit activities.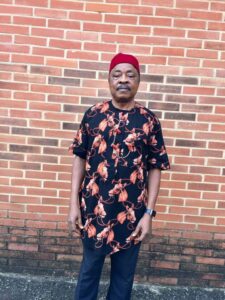 According to an instant message sent to Newsmirrorng who called his attention because of the fake information going round.
He said am not aware of this post, I am a Chieftain of the All Progressive Congress and can never go contrary to the tenets of our party. Moreover am in the United States of America for a medical attention and vacation. Chief Amuta who wondered how he can campaign for any candidate whereas he is not even in Nigeria since February 20th 2021 warned those spewing and peddling such disjointed information to desist from it.
The Septuagenarian further advised well meaning individuals to discount any information emanating from such Facebook account. Pharmacist Victor Amuta said that anyone that wants to verify, should call him through +1-346-907-0930.