Barrister Prince Enyioma Okpanku, a Chieftain of the People's Democratic Party (PDP), has rejected calls for him to represent his constituency; Isiala Ngwa South LGA in the Abia State House of Assembly come 2023.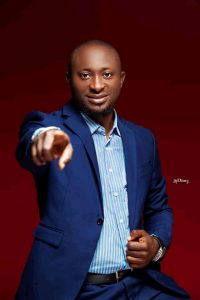 Barrister Okpanku has served as a Councilor, 3-time deputy chairman of Isiala Ngwa South LGA, and Acting chairman. Speaking to ALL FACTS NEWSPAPER on if he will heed to calls to run for the House of Assembly seat in the 2023 election, Okpanku said;
"Looking at me you'll know that I am imminently qualified to run for any position I wish to. The pressure has been much but towing the line of equity and good conscience, I decided that I would inform my people; and I think this is the right time; that I will not run for the position of the House of Assembly now".
Giving his reasons for rejecting the calls he explained;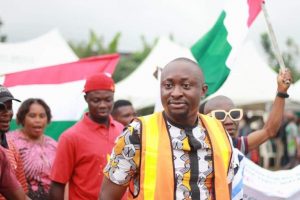 "We have four blocs in Isiala Ngwa South; Nvosi bloc, the Ovi/Ovi bloc, Mbutu bloc and the Amaobi bloc. There is a way power and positions are rotated within the blocs. When it comes to the position of House of Assembly, Mbutu have had the limelight two times. When you talk of Mbutu, you are talking of Mbutu Ama iri n'ishi ancient kingdom".

"In good conscience, it will be right for the party to look at other blocs who has not had the experience, who have not come in that position to represent the good people of Isiala Ngwa South to come up and do the needful so that when another time come up for something else which my people are due for, we will also have that full support from other clans. I think if we go this way, things will be well balanced; there won't be much rancor or any dragging for any position so long as Isiala Ngwa south is concerned. I will not run now. Let me give way for other persons to try" Okpanku stated.
He urged his brothers from Mbutu to support any other clan that has not experienced that elective position.
According to Okpanku, the clan in Isiala Ngwa South which is yet to have the experience is Ovi/Ovi bloc.

"Ovi/Ovi bloc should get into their house and get us somebody who is viable, who can speak for us, who can do oversights and other functions of the legislator to make sure that Isiala Ngwa south is well represented".
He expressed confidence that Ovi/Ovi bloc has capable hands for the Abia State House of Assembly seat.
He added; "my people from Mbutu have the constitutional right to contest. Am not trying to deny anyone of their constitutional right to contest because this is a democratic exercise. But in a brotherly understanding, I think we should lend support to any bloc that have not had that opportunity".
Speaking on the 2023 general election and his party's decision making, Okpanku noted that all the PDP party faithful, believe in the supremacy of decision of the party which is usually people centered.
"We always believe in the supremacy of the party. We always believe in the decisions of the party. I know that the Abia state PDP, ably led by the governor, Dr. Okezie Ikpeazu, will always make the right decision that will favor majority of the people".
He described Ikpeazu as a working governor who is bent on making sure that his projects are completed before he leaves office; "we have confidence that he will end well because he started well" Okpanku added.
Okpanku expressed confidence that a 'God sent' governor will take over from Governor Ikpeazu.
"What we want is competence; no matter where the person comes from. We want a man that will follow up the footsteps of our governor, Dr. Okezie Ikeazu".

"Someone that will build on the ones he has already put in place. We don't want a governor that will come now and abandon the projects of Dr. Okezie Ikpeazu, thereby wasting public funds. We want someone that will capitalize on the efforts already put in place by our present governor and someone that will also understand that the youths are the leaders of tomorrow and inculcate them
For publication of your news content, articles, videos or any other news worthy materials, please send to newsmirror14@gmail.com. For more enquiry, please call +234- 808-050-9464 or whatsapp. To place advert, please call +234- 808-050-9464.