Singer, Ilerioluwa Oladimeji Aloba aka Mohbad, has claimed he was assaulted by his record label management for demanding that his manager be changed.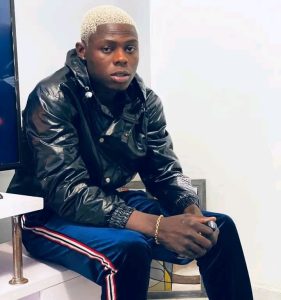 Mohbad, who is signed to Marlian Records owned by fellow Nigerian artiste, Naira Marley shared videos of the aftermath of the assault on his Twitter handle on Wednesday.
In the video, he showed his bleeding shoulder, bruised neck and arm. A voice in the video could be heard saying, he was pushed to the ground and assaulted by multiple persons.
Another voice claimed that the record label owner, Naira Marley, was present during the assault.
Mohbad tweeted, "Just because I want to change my manager which is their brother, see what they did to me at Marlian House. I'm not high oo 'cos' that what they always say just to 'die down' everything. World pls help me oo. I'm dying inside."
Meanwhile, Naira Marley has denied the allegation. The singer, who addressed the issue in an Instagram live, alleged that Mohbad was probably "high" (drunk) when making the allegation.
Credit: Twitter | iammohbad