A newborn girl in India has entered the world with 14 fingers and 12 toes.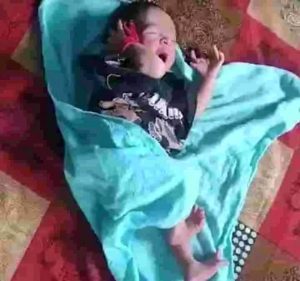 A baby girl born in India is being hailed as the second coming of a Hindu goddess after she entered the world with 14 fingers and 12 toes.
Local reports say Sarju Devi, 25, gave birth to the girl on Sunday. She and the baby's father, Gopal Bhattacharya, a police constable, are said to be happy with the news.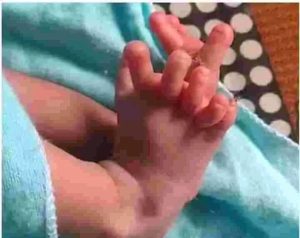 "My sister has given birth to a baby who has 26 fingers, and we are considering it to be the incarnation of Dholagarh Devi," the brother of the baby's mother told local media, according to the New York Post. "We are very happy."
Dholagarh Devi is a well-known local deity whose temple is near where the girl was born.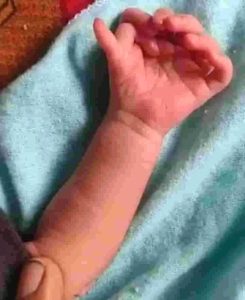 The baby was born in Bharatpur, in the northern state of Rajasthan, local media reported.
Doctors say the child has a genetic condition called polydactyly, but is otherwise healthy.
The condition is usually characterized by small and malformed extra digits, Dr. Preethika Shetty, a consultant obstetrician and gynecologist at Motherhood Hospitals in Pune, told The Indian Express. But the condition can vary, from a little additional finger to completely developed extra fingers or toes.
"Humans and many animal species can have polydactyly," said Dr. Shobha Gupta, a medical director and IVF specialist in New Delhi. "It can run in families and is frequently brought on by hereditary causes."
It's unknown if the parents will choose for her to undergo surgery to remove the extra fingers and toes.