The events of the past few days is a clear indication that Abia is indeed in a big trouble going by the revelations made by Chief Ncheta Omerekpe, Abia foremost Philanthropist and PDP Governorship Aspirant under PDP and the responses from Abia state Government E – Rats and later day apologists.
Hear them;-
" Ncheta said he secured a loan" – Obinna Oriaku
" No doubt, Ncheta came handy in using his relationship with the Clerk to assist in stopping the that deliberate effort of that office in stopping the loan"* – *Obinna Oriaku
" Abia state Government does not need the intervention of Omerekpe" – Onyebuchi Ememanka, CPS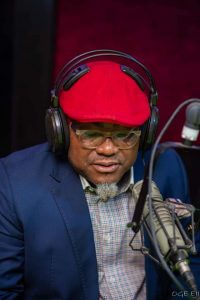 " There was no mention of Ncheta Omerekpe in the process" – Chinenye Nwogu
Ndi Abia, in all of these, who do we believe? Three people in the same government of " Agbata Ekee" but with different versions of " Tower of Babel ".
However, the facts of the matter have never shifted from the TRUTH.
Chief Ncheta Omerekpe has NEVER claimed he secured a loan for Abia state Government, he ONLY mentioned he was approached for INTERVENTION after it was alleged that Dr. Alex Otti had stopped the National Assembly from completing the processes. Is there any lie in this SACRED FACTS?
As an ACCLAIMED Legal practitioner, one would have expected Sir Onyebuchi Ememanka to have interpreted Chief Omerekpe's response after lsaying, he accepted the challenge, PRO BONO.
As a Lawyer, it is shocking that Ememanka does not understand the interpretation of this Legal letters, PRO BONO – which simply means, FREE OF ANY CHARGES. This has put a question mark on his claim of being a lawyer.
What other Legal document do the promoters of impunity in Abia want Abia state Government to write " APPOINTING CHIEF NCHETA OMEREKPE " consultant in a job he agreed to handle as a TRUE ABIANS – FREE OF ANY CHARGES?
It is very laughable that, while Ememanka and Chinenye Nwogu outrightly denied that the name, Chief Ncheta Omerekpe was NEVER mentioned in the process, the former Commissioner of finance, Chief Obinna Oriaku affirmed Chief Omerekpe was consulted and he used his contacts to stop Dr. Alex Otti's correspondences, stopping the loan deal – Who are the liars here?
However, he failed to mention that, the loan was even upgraded from the initial $200 USD to $300 USD due to Chief Omerekpe's wide contacts. If a state can consult Chief Omekepe to use his contacts to help them bring development to Abia state, who then is more qualified to be the Governor of Abia state? He is the man with the contact to change our Abia sorry narrative.
The above " Tower of babe" is a clear indication of a serious disconnect in the system and the microcosm of the many problems of Abia.
When a roadside Lagos MC ( Master of ceremony ), Ememanka is elevated to a position far bigger than him, he will definitely see government policy with the eyes of a comedian.
This was a man that was invited as an MC in 2014 for a bouquet organized to galvanize support for GOVERNOR Okezie Ikpeazu.
As at then, the " charge and bail" Lagos based lawyer, Ememanka who had not practiced in any Law Court before, apart from working with an electronics company in Lagos, SAMSUNG, where he was allegedly sacked later relocated to Abia.
He could not even afford to pay transportation money from Lagos State to anchor the programme then, that was how he was drafted into politics
Ememanka, is not worried that Umule Road (especially the front of his compound) connecting Faulks Road to Port Harcourt road that has been in jeopardy for 7 years.
Ememanka is not worried that civil servants, pensioners, primary and secondary school teachers are dying of hunger over unpaid arrears of salary, he is not worried that Abia State Polytechnic, College of Education Technical ( ASCETA), Arochukwu, Health Management Board, Abia state University, Uturu ( ABSU), Local Government workers are all owed several months of salary arrears.
Sadly, Ememanka is not worried that Ebonyi state with low IGP and lower allocation from the Federation account is 1000 times above Abia State.
Ememanka is not worried about the current state of streets in Aba – Faulks, PH road, Asa, Azikiwe, Obohia, Ohanku roads are all an eyesore but only worried that Chief Ncheta Omerekpe is demanding for a prudent and judicial use of Abia commonwealth.
Ememanka is worried that Chief Omerekpe alerted Abians of a loan which will also add to an already over bloated debt of the state according to the findings from the DMO office while the roads are still bad.
Chief Ncheta Omerekpe and Ememanka are not in the same pedestal and they can never be, compare Ncheta's Umuakwu Nsulu to Ememanka's Umule country home Aba, you will see the wide gap between a comedian and a man of immense integrity
*WHY NCHETA OPENED UP:*
Part of Chief Ncheta Omerekpe Campaign strategy was never to open up on any loan deal but his visit to Ukwa East, his first point of call should agitate any right thinking person on the state of the roads in the oil producing city.
Please, Abians should visit Ukwa and get angry.
It is rather unfortunate that a statesman like Sir Don Ubani is only known in Abia for quarelling because of ordinary " Jollof Rice ".
Sadly, his Ukwa West looks like a war ravaged community, on the relentless bombardment of bombs.
It is the height of shamelessness that after spending so many years in Government and with the billions from NDDC and ASOPADEC, Ukwa West has the worst road network in Nigeria with thousands of jobless youths being forced into crime and criminality.
For a man who was once quoted to have said thus;
" Pretence and psychophancy" are the two incredients needed to survive in the politics of this clime, that doing otherwise will be like someone hitting ones head against the brick wall – what else do you expect from a man with a debased mindset?
How can such a character like Don Ubani that had already sold his heart to the devil come up with any wise thoughts that will attract the attention of people.
Anyone taking the old man from Umuiku Asa serious must have his head examined as he, Don is the vector of Abia underdevelopment and sorry state, must be flushed away from our political system if we must develop Abia state.
No same person will visit Ukwa East, Ukwa West and Ugwunagbo without getting angry and this also angered Chief Omerekpe who then remembered there was such a loan he helped in the process and wondering why Ukwa is like a war ravaged zone.
If Ememanka were to be a professional, he could have gone straight to the point by acknowledging the loan and added that, it is yet to drop and that will be a suiting balm for Abians instead of grandstanding.
Again, not accessing the loan over the past 5 years of his intervention and if this assumption is indeed true, despite Chinenye Nwogu's " ESTACODE" induced EGO TRIPS, tells us that Abia indeed needs a man of CAPACITY in 2023 like Chief Ncheta Elvis Omerekpe as the next Governor.
Hillary Chimezie Paul
Head, Strategy and Planning, Ncheta Omerekpe Campaign Organisation.
For publication of your news content, articles, videos or any other news worthy materials, please send to newsmirror14@gmail.com. For more enquiry, please call +234- 808-050-9464 or whatsapp. To place advert, please call +234- 808-050-9464.