Abia foremost Philanthropist and the Founder, Ncheta Omerekpe Foundation, Chief Ncheta Elvis Omerekpe has formally declared his intention to run for Abia gubernatorial race in 2023 general elections under the People's Democratic Party ( PDP).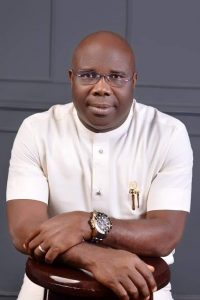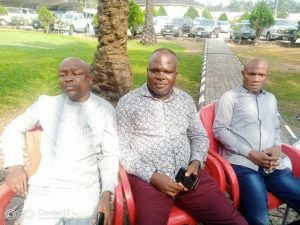 He made the declaration today, January 8, 2022 at his country home, Umuakwu Nsulu, Isiala Ngwa North LGA during a stakeholders meeting of Isiala Ngwa North PDP called on his behalf.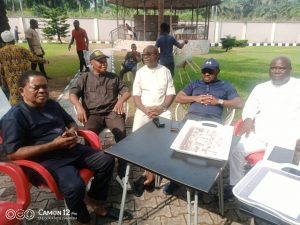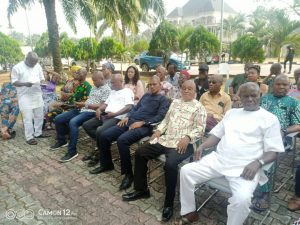 Reacting, various Speakers which include;- Rt. Hon. Christopher Enweremadu, Hon. Ginger Onwusibe, Hon. Sam Esindu, Barr. Big Nwosu, Hon. Friday Onukwue, Hon. Fidelis Nwachukwu, Hon. James Omengboji described Chief Ncheta Omerekpe's aspiration as timely, stressing that he is eminently qualified to throw his hat into the ring urged him to carry along the PDP Isiala Ngwa North stakeholders and party members in his quest.
Dignitaries that attended the meeting are amongst others :- Rt. Hon. Chris Enweremadu, Hon. Ginger Onwusibe, Hon. Uzoma Ihuka, Hon. Chinwe Ochulor, Chief Okey Ahaiwe, Hon. Chimezie Okoronkwo , Hon. Chamberlain Onyelowe, Chief Augustine Ezegbulam, Hon. Chinedu Ugoala, Barr. Guy Okite, Dr. John Chimezie, Hon. Chimezie Okoronkwo, Chief ( Mrs) Charity Ngumoha, Chief Uzoma Onwuka, Chief Mrs. Elizabeth Emeh, Hon. G. O. Iwuoha, Barr. Omenihu Nwogwugwu, Hon. Chimaobi Alozu, Hon. Sam Nwachukwu, Elder GOC Nnaji, Chief Ozor Okarter, Chief Nwokonko, Chief Ugo Nwangwa, Mrs.Uchechi Ikonne, etc
Recall that the Ngwa born billionaire and international business mogul has the following conglumates; Omench Konsot Limited, Ncheta Global Resources Limited, Ncheta Farms Limited, The Omench American Hospital Limited all Fully registered and operational in Nigeria as Limited Liability companies.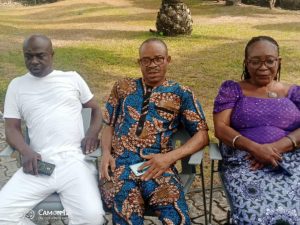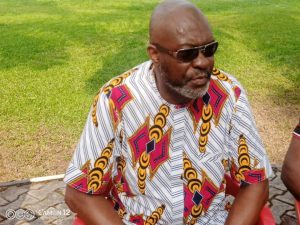 Omerekpe holds a Bachelor of Science (History/International Relations), Bachelor of Science (Project Management), London School of Economics Certificate Holder,
Certified Council Member of Chartered Institute of Project Managers, Consultant to the Nigerian Senate Committee on Budget
and a multiple award winner for his various contributions to youth development.
NCHETA has successfully chaired the Boards of all the companies that up the Ncheta Group and seen them grow into multi-billion concerns that employ and empower a lot of people, thereby contributing to the reduction of unemployment in Nigeria.
He has severally mentored and developed young Nigerians interested in becoming entrepreneurs and has made tremendous impact in the nation's budgeting through his involvement with the Senate Committee on Budget.
Ncheta Omerekpe represents fresh air in Abia politics as he has not held any elected political position in Abia before now.
However, never in this history of Abia state has one young man done so much for his people and quiet and calm about his lofty achievements.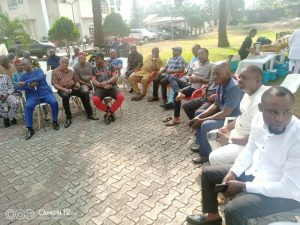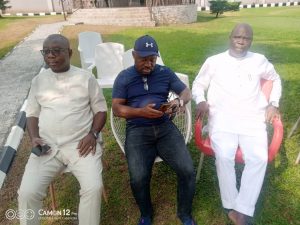 For 16 – years, Ncheta has done a lot to humanity until 3 years ago, when he was encouraged to set up a Foundation to become a rallying point for his humanitarian activities, which includes:-
* Construction and asphalting of 17 kilometres of virgin roads ( Never in the history of Abia state)
* Distribution of vehicles and motorcycles.
* Building of primary and secondary schools.
* Building of civic halls
* Construction of Skills acquisition centres
* Free Medical outreach across Abia state
* Investment of $ 1 Billion Dollars in Agriculture that has the capacity to employ 4000 Abia youths ( On the pipe line). Dutch partners already visited Nigeria.
* Equipping health care centres
* Drilling of solar powered boreholes
* Dishing out scholarship to undergraduates
* Distribution of rice and fertilizers to indigent people
* Donations to charity organisation and physically challenged across Abia
* Empowernment Programme for widows
* Massive donations to Aba Sports club
* Sponsors football talent hunt competition
* Engages UN peace Ambassadors and schools on youth orientation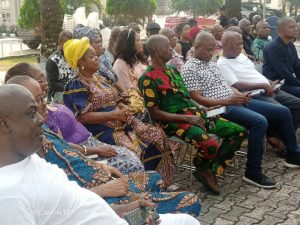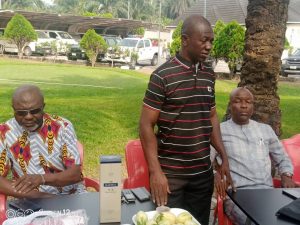 He is worthy son of Ngwaland, decorated as ODOZI OBODO by the entire Ukwa la Ngwa Traditional Rulers Council. He is called ONOWU NDI NGWA and OFO NDI IGBO outside Abia.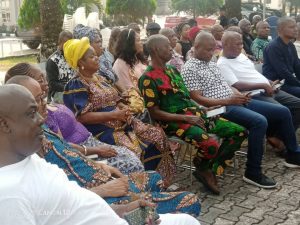 With his declaration, many political watches in Abia is of the opinion that an " untainted political actor" has finally joined the race.