I admired Ossy from a distance until we finally met, sometime, in 2018.
My admiration for him stemmed from his brilliant presentations on the floor of the house. I took particular note of the peculiar way he adumbrates issues of National importance.
As a ranking member of the Lower House, Ossy attended to his duties with exceptional equanimity. No wonder he was fast to ascend to the leadership position in the House. He proved he was,every inch, an Aba boy!
Although he was in the opposition, he however gets across to everybody,regardless, of your political persuasion.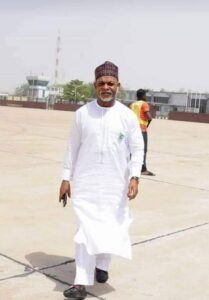 He attended to issues concerning his constituents with zeal and despatch. A case in point was the demonstration arising from the Ndiegoro fire incident at Aba.Many other cases abound were he speedily intervenes.He was always a call away from his people.
Often, when we shared our thoughts and concern about our State, in cause of our regular stakeholders meetings in Abuja,Ossy exhibited deep sense of patriotism and sincere committment towards getting our state back to it's feet, especially,among the comity of states.
We equally shared our future political aspirations together and had agreed on some viable strategies going forward.
Indeed, Ossy will be missed as a proud and committed Abian whose dogged efforts, to ensure that we get our fair share from the Center, will not be easily forgotten.
Death has done a huge disservice to us!
Until his death, Ossy had every hope and believe that he will pull through,the sickness.
Even on the sick bed, in London , he was settling political issues. I remember his swift intervention, in the State Assembly saga concerning the alleged monthly earnings of some supposed "cabals and non cabal members," as well as sundry issues affecting his party members in APGA .
Ossy represented the face of the new Abia. He was at the forefront of the Abia rebirth project. Infact, he put in his all to see to it's actualisation.
As we mourn Ossy, we, that are still alive, must remain resolute to ensure that the ball keeps rolling to the right direction .
Adieu my noble brother ..