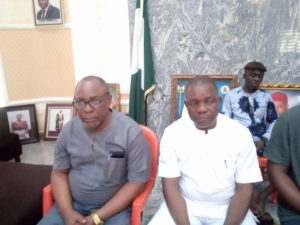 The former Speaker of Abia State House of Assembly and the Member representing Isiala Ngwa South State Constituency, Rt. Hon. Chikwendu Enyinaya Kalu has set the stage to empower his constituents through mechanised Agriculture.
Addressing the people of Isiala Ngwa South in his Umuala, Isiala Ngwa South country home, Rt. Hon. Kalu decried the infrastructural decay in Nigeria and the challenges facing the nation.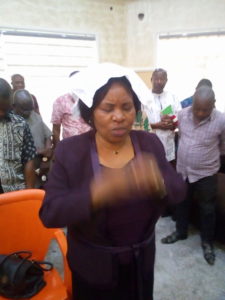 Adding that, Agriculture is the best destination for Nigeria to get out of the socioeconomic challenges and pledged to help drive the Agricultural project for his constituents.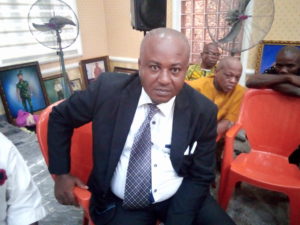 The former Speaker and the Board of Trustees Chairman of an NGO, KWERE MEE FOUNDATION said the foundation has registered with an Israeli based NGO with bias in mechanised Agriculture who are willing and ready to partner with the foundation to train farmers in Israel on the rudiments of mechanised farming.
He said the Israeli partners, including representatives of the Central Bank, World Bank and an Insurance firm will be organising a seminar for farmers at Amano Primary School, Ngwa Obi 1, Isiala Ngwa South LGA on Monday 28th, October 2019 by 9am.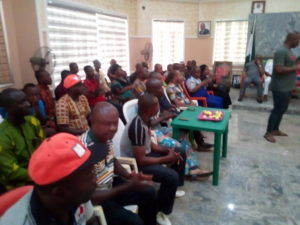 He admonished his constituents to be cautious and patience.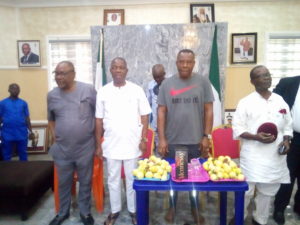 Rt. Hon. kalu said, while the orientation will be for everyone, that the trainees expected to travel to Israel will not accommodate all at the same time but, will be in batches and stressed on the need for attitudinal change to work, assuring that the beneficiaries would be overwhelming.
Present during the meeting are members of KWERE MEE FOUNDATION, UNFORGETTABLE GROUP, OGIDIALA GROUP, 41 LIAISON OFFICERS OF THE FORMER SPEAKER, LIKE MINDS, UMUNNE ANO and Isiala Ngwa South stake holders which includes :- Hon. Chijioke Akanwa, Hon. David Ezindu, Chief Eze Ukaegbu, Hon. Nnamdi Evurulobi, Chief Patrick Njoku, Nze B. O. Ahuruonye, Barri. Udo Uwaoma, Barri. Obinna Nwaogwugwu, Hon. Tony Ururuka, Hon. Cassidy Njoku, Dr. Kate Nwobilor, Hon. Mark Esinwoko amongst others.
In their reactions, Hon. Chijioke Akanwa, Nze B. O. Ahuruonye and Dr. Kate Obilor thanked Rt. Hon. Chikwendu Kalu for this initiative to train and empower his constituents and prayed God to protect him and continue to give him the wisdom to lead his people to the empowerment destination through Agriculture.