The Federal Ministry of Agriculture and Rural Development has trained and empowered 40 small-holder rural households on best practices for backyard goat production in Abia.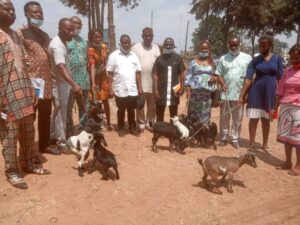 The programme held at the Abia State Agricultural Development Programme (ADP) in Umuahia on Friday. 12th February 2021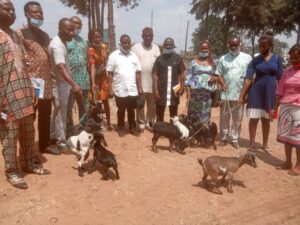 Each of the farmers was empowered with two goats, buck and doe (male and female), some feeds and medicine , as starter packs, at the end of the training.
The programme is the proposal of the State and Federal Government to encourage the production of more ruminants.
In his remarks, Gov. Okezie Victor Ikpeazu represented by the Permanent Secretary State Ministry of Agriculture Mr Effort Nwankwo expressed gratitude to the Federal Government for giving the opportunity to the farmers in the state.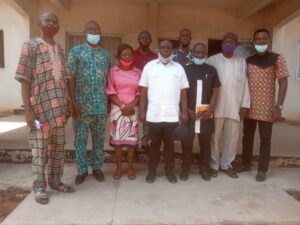 adding that Abia State was the only state in the South East selected for the programme.
Mr Frank Kudla, Director, Federal Department of Agricultural Extension Services, said that the programme was designed to address the shortage of livestock production in the country.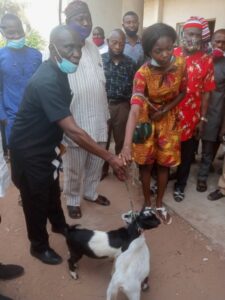 Kudla, who was represented by his assistant, Mr Godwin Oyigoga, urged the beneficiaries to take advantage of the programme in order to help the government solve some of the crises in the country.
In his Goodwill message, Mr Victor Ihediwa, State Director, Federal Ministry of Agriculture, described the programme as a unique one that would do a lot of good in the state.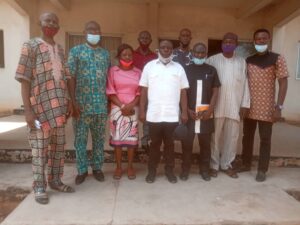 "By this progamme we are starting off a new line of livestock farming and farming in general.
"It will increase our meat production as well as help us to resolve herders/farmers clash in Nigeria
The Programme Manager, Abia ADP, Hon Chief Israel Amanze, thanked the federal and state governments for providing the opportunity to farmers in the state.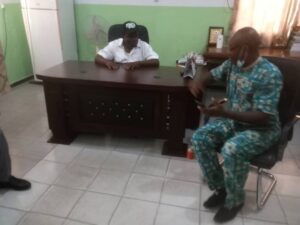 He assured of the success of the programme saying, "as ADP, we have no other jobs than to promote agriculture in Abia State
Chief Amanze explained that the breeds are West African dwarfs, which are very highly cherished meat but not always available.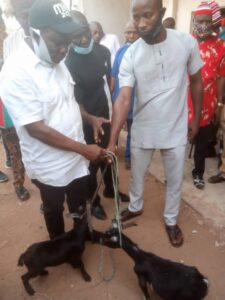 According to him, they are not for consumption, but grower goats which will in turn become 'mothers' and 'fathers' of other goats.
One of the beneficiaries, Miss Oluchi Nwankwo, thanked the federal government for the opportunity, saying that she would utlise it to gain the maximum benefits.