A 22-year old Computer Science Undergraduate of the University of Port Harcourt, Kenneth Gift, his girlfriend, Dandy Spice, and mother, Dorah Aninah, have been arrested for suspected internet fraud in Agbor, Delta State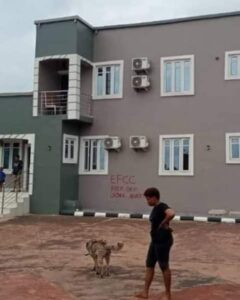 This was confirmed by the Economic and Financial Crimes Commission, EFCC, Benin Zonal Office.
Their arrest was sequel to a petition from the US Federal Bureau of Investigation, FBI, and intelligence by operatives of the Commission.
tems recovered from them at the point of arrest include a 5-bedroom duplex,
Mercedes-Benz CA250, Mercedes-Benz C250,
Mercedes Benz GLK 350,
laptop computers and mobile phones.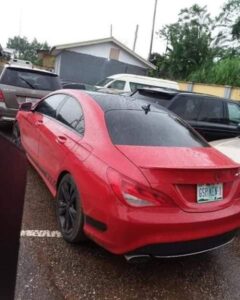 They have made useful statements and will be charged to court as soon as investigations are completed.
This is another sad story that points to the facts that we Nigerians do not ask questions.
Nobody asked what he did for a living. Our so called media that should be the watchdog of our society, are glued to President Buhari while they celebrate young people who make a career out of crimes.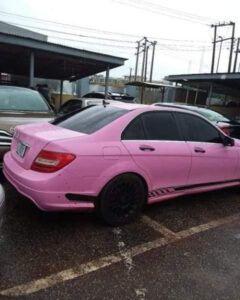 I
Our teeming hard-working youth are ignored and not promoted because they do not live flamboyant lifestyles.
We continue to lose to crime, brilliant young men who should be positively excelling in technology.
Our young men and women must be focused on whatever their hands find to do. Contentment is key.