Why did Prof. Uche Ikonne emphasize thus "our rural areas are the bedrock of our economy as they provide the much – needed raw materials for the manufacturing sector".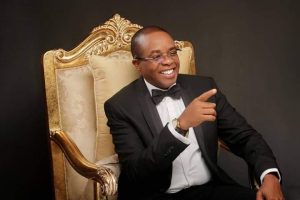 Is the rural areas indeed the bedrock of our economy?
The answer is yes. In developing economies, over 70 percent of the population live in the areas.
Prof Ikonne's desire to deepen rural development is reflected further "My administration will deepen our economic base by unlocking dead capital in rural areas and modernizing agriculture, capacitating the farmers with factors of production, and making agriculture an enviable business venture".
Prof. Ikonne's stride to make agriculture profitable will discourage rural-urban migration.
Through the social infrastructure Abia rural areas, the poverty level in our rural communities will be lifted.
Consider the following which promises a brighter future for Abians
:"Emphasis will be placed on supporting indigent women and youths to lead a better life by creating and implementing far-reaching and sustainable economic empowerment programs.
" I will operate an inclusive government that recognizes and values the opinion of its citizens even that of the opposition parties".
"There should be no limit to what we can achieve when we work together for the progress and overall development of our dear state, Abia".
Prof. Ikonne is good to go …… nothing stopping him now.
#Capacity#
#Cognate Experience#
#Capability#
#Legendary Interpersonal relationship#
" Oya, ga gwazie ndi yard unu".