In what has become an annual ritual of touching lives, the Founder of Ncheta Omerekpe Foundation, Chief Ncheta Elvis Omerekpe, played host to 25 Groups for his annual Christmas get – together.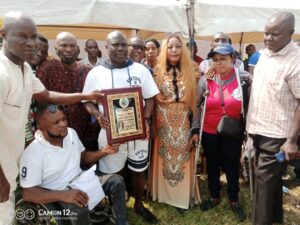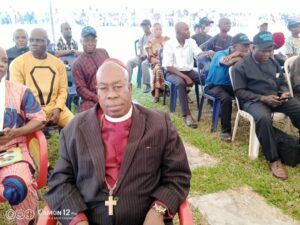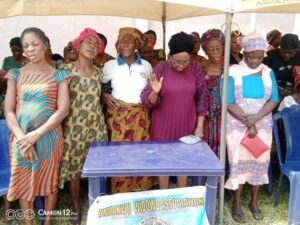 It was indeed a mamoth crowd that gathered in his Umuakwu Nsulu country home, gradually taking a sobriquent " Small London " following the developmental strides attracted to the once sleepy and neglected community by Chief Omerekpe.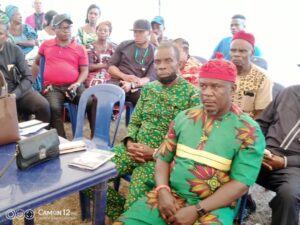 It was indeed a moment of joy, praise singing and prayers.
The groups include:-
*Members of Ncheta Omerekpe Foundation
* Ehuma Consultative Forum ( Nsulu)
* Ugwumba Front
* Umuakwu Nsulu Women Association
* Umuakwu Women Widows Association
* Obisike Group
* Isiala Ngwa North and South Amalgamated Transport Union
* Mbubo Women Development Association
*Ubaha Women Association.
* Abia Physically challenged Association from Isiala Ngwa North and South
* Okezuo Abia Youths
* Abia State University Student Government (SUG)
* Federation of Ngwa Students Executive ( FNS)
* Ward Development Committee, Isiala Ngwa North (WDC)
* Markets Association Leaders
* Oganihu Ukwa – Ngwa Leaders
* Okada Riders Union ( Isiala Ngwa – North and South )
* Ngwa Lawyers
* Great Umunneato Grassroots
* Progressive Minds Initiative
* Ukwa La Ngwa Political group
* Udo Oma Abia
* Abia Village Heads Association
* Ukwa – Ngwa Youth Assembly
* Ncheta Omerekpe Development partners
He gifted rice and cash to all the volunteer groups for the Christmas and new year celebration worth about N50 Million Naira.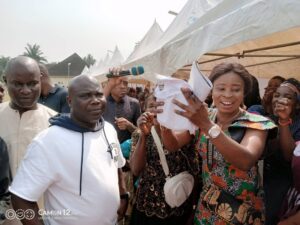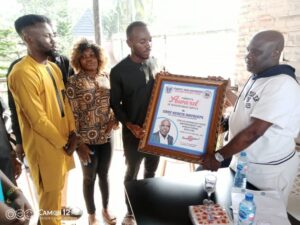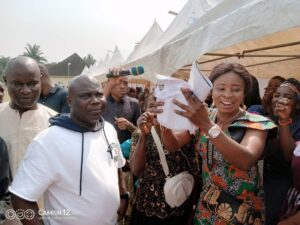 The high point of the celebration is the award of honour bestowed on Chief Ncheta Omerekpe by the physically challenged, they also prayed for him.
Other awards were from the Federation of Ngwa Students ( FNS), ably led by Victor Cherechi and another award of recognition by the Students Union Government (SUG) of Abia state, led by Anucha Noble for his services to humanity.
Speaking during the occasion, Chief I. C. Nwankwere who led the Ehuma Consultative Forum, on behalf of the groups, described Chief Ncheta Omerekpe as a shinning light, a man of uncommon passion who has volunteered his resources to be helping the needy in our society even as he has never held any elective position.
The Director General, Ncheta Omerekpe Foundation, Elder Nnamdi Okogbuo said what Chief Omerekpe has been doing is not on impulse as he has a history of helping anyone in need for the past 30 years he has known him.
He added that, about 16 years ago, Chief Omerekpe decided to be doing this annual celebration but in a very calm, low and quiet manner, until 3 years ago when he was convinced to set – up a Foundation to make it formal.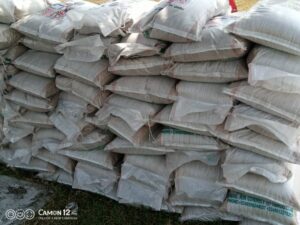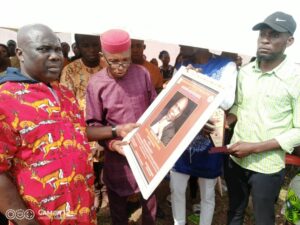 He thanked all the guests and promised that the celebration will get better, while assuring that Ncheta Omerekpe Foundation, will continue her free medical outreach, building of schools and roads, providing water boreholes, scholarship to students, encouraging farmers with fertilizers, empowernment programmes, distribution of health consumables to.health centers across Abia state and more.
In his response, elated Chief Ncheta Elvis Omerekpe thanked all that attended and assured them that next year's get – together will be a bomb while stressing that the Foundation will soon kick – off with the programmes lined up for 2022.
Video