It was indeed a #black_Saturday at Amutenyi, Obollo-Afor community in Udenu Local Government area of Enugu state as five persons including a wife died mysteriously early hour of today.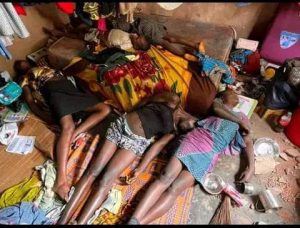 An eye witness, Mr. Hillary Mama told news men in telephone chat that the incident has thrown the entire community in mourning mood.
According to Mr. Mama, " it was early morning today when the husband of the deceased Rev. Adolphus Odo came back from where he passed a night and discovered that their doors were still locked and his wife, two children and two relatives of the wife were no where to be found.
He looked for them around the neighborhood but they were no where to be found. After looking around, they decided to break the doors only to discover that the five persons were still inside the room but were stone dead."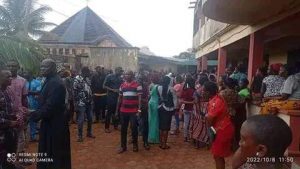 Narrating further, Mama told WITHIN NIGERIA that " there were white foam in their mouths when they discovered dead."
Asked if they were suspecting any foul play, Mama replied that " for now we are not suspecting anything because they were no longer alive to give us details of what they ate or what transpired. As I am talking to you now, their bodies have been taken to Enugu for autopsy and further investigation."
Meanwhile the Udenu Council Chairman Hon Solomon Onah has visited the family of the deceased even as he ordered for immediate investigation and autopsy to ascertain the cause of their death.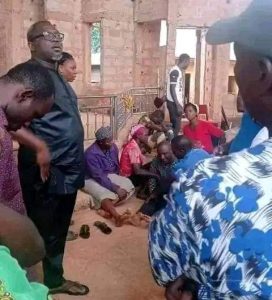 When our reporter contacted the Police Public Relations Officer, Mr. Daniel Ndukwe for confirmation, he couldn't pick his call.
However, a senior police officer at Obollo-Afor police division told our reporter that the incident is still being investigated.
Source:Within Nigeria.