There were sporadic gunshots at Ugwuodo, Amuda -Umuaku road in Umunneochi Local Government Area of Abia State as gunmen Kidnapped a man traveling with his his car person and other travelers on that road yesterday.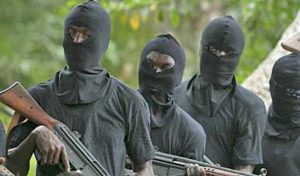 The insecurity in Umunneochi Local Government Area is on the rise as Umunneochi axis of the Enugu-Portharcourt expressway have been taken over by gunmen.
Recall that the Member of House of Representatives, representing Isiukwuato/ Umonnechi Federal Constituency, of Abia State, Amobi Ogah, has decried rising insecurity in the South East.
Ogah, while addressing journalists, on Thursday, in Abuja, called on the military and other security agencies in the country to raise to the occasion and save the people of the zone.
The lawmaker lamented that kidnapping has become a daily occurrence in his constituency, as people are now being abducted from their homes. He stated the security challenge in the South East requires urgent attention from the Federal Government.
According to him, " kidnaping has become like akara business. To the extent that they now going to peoples homes inside villages to carry them. On the expressway, those ones will carry you and demands for millions of naira.
"If the people are not protected, what is the essence of government? I have called upon the President, the Chief of Army Staff, the IG and other relevant security agencies to come to our aid. So that my people can live in peace. As I am talking to you, a lot of villagers have fled their homes. Even our mothers do not go to farms anymore".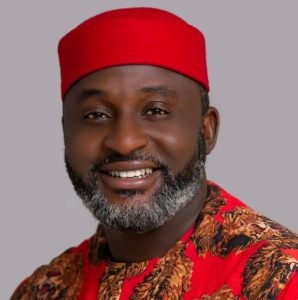 Meanwhile, the House has urged security agencies to beef up security around the Regional Cattle market in Lokpanta along the Enugu-Port Harcourt Expressway, Uturu-Okigwe Road, Ihube-Isuochi Road, ABSU junctionAkara Road; Uturu-Afikpo Road, Umuaku-Umunze Road, Awgu-Ishiagu Road and environs.
The parliament also urged the Army and Nigeria Security and Civil Defnce Corps (NSCDC) to set up a joint patrol team to comb farmland and forests to root out kidnappers, bandits and other criminal elements in Isuikwuato and Umunneochi Local Government Areas of Abia State.
This followed the adoption of a motion by Ogah on " the need to curb the incessant attacks by kidnappers, assassins, bandits and other criminal elements in Isuikwuato And Umunneochi Local Government Areas Of Abia State."
The lawmaker, in his motion, had noted that attacks by kidnappers assassins, bandits and other criminal elements was making life unbearable for the people of Isuikwuato and Umunneochi Local Government Areas of Abia State.
He expressed concern over "the security risks faced and untold hardship suffered by users of Enugu-Port Harcourt Expressway through Lokpanta, Ihube-Isuochi road, Uturu-Okigwe Road, ABSU junction- Akara Road, Uturu-Afikpo Road, Umuaku-Umunze Road, Awgu Ishiagu Road and other roads within Isuikwuato and Umunneochi Local Government Areas. '
According to him, "the incessant attacks on the communities within Isuikwuato and Umunneochi Local Government Areas are beginning to force residents to flee their homes and abandon their farmlands and other means of production and livelihood