Behaviour, Impact & Outcomes Among people ( aka Nigerians)
What you sow, you reap.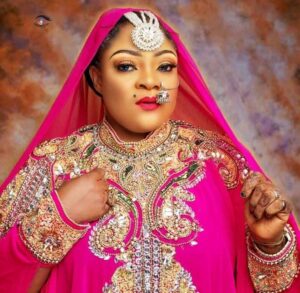 Be aware of mandatory Ingredients for successful relationships.
It's another year, welcome to Olodumare's plan for the whole world, in particular the global communities of Nigerian people.
Gratitude to Olodumare, we survived Covid 19 pandemic of 2020.
One of the lessons we need to bring from 2020 to 2021,is the impact on relationships, with humans, beings and nature at large.
I bring you divine greetings of our ancient ancestors, who continues to remain in relationships with us, whether we like it or not .
They are filled with joy, but reservations, about, our in abilities to enable a much desired future.
This year, let us focus on our behaviour and impact on others.
Our behaviour can enable or disable goodness.
We do not appreciate each other enough.
We do not have to do anything for each other, but must contribute to building a future for the next generation wisely but not by flaunting monies. Building a generation of self sufficiency no matter how little is much more greater than dishing out to do so.
We need to develop better understanding of the importance of relationships.
Personal issues and the wellbeing of others needs refocusing.
I do not need to be your * friend* to work together but sincerity in all ramification is needed ,once tuanted then…
Let us stop inviting people into our lives because we need them to enable what may be perceived as own ego driven *personal agenda*.
Let us not accept invitation into other people's lives because we have *self centred personal agenda* too.
Be crystal clear, why you, and someone else are in a relationship.
Relationships are generally not meant to be of *financial* benefit to all involved, unless agreed from the start.
Relationships are generally work in progress, they require *nurturing where and when appropriate, but relationships isn't by force, as salutation is not love*.
Gbogbo aso ko ni a nsa lorun, tend to be misused.
Pointing finger in darkness is dangerous and irresponsible.
*My personal view is Sorosoke at all times*
Ikunsinu, Yeyenatu ni oruko re.
Truth is bitter, but the only way forward to lasting, successful relationships.
If you believe an adult male in an organisation is what may be perceived as inappropriate for whatever reasons, make hay!Remember that it's not illegal for two consenting adults to jarunpa lu ara won.
If you believe the relationship between a male and female in an organisation is likely to bring the organisation into disrepute, please do something about it.
Awuyewuye is not a productive way forward.
Finally, please, if you find you are in an organisation, where no governing rules, constitution, popular persons in name of the said organisation is in place, you are enroute to wahala.
All tribes, must learn to behave properly at all times.
Where we offend each other, let us learn to be mature, But wise other dealings.
We may all not be one tribe, but we are strangers to one another.
Let us stop making assumptions about each other.
2021 offers a new beginning.
Asodunmodun
Asoromoro.
Odun yio yabo fun wa.
Emi wa yio se opolopo. Awise Afogbohun.
Elaboru, Elaboye Elabosise
Dr Mrs Nkemdi C. Mordi(NMDI)