Joseph Ligon, 83, was freed from eastern Pennsylvania prison on Thursday.
🔗 In 1953, he was sentenced to life in prison at the age of 15.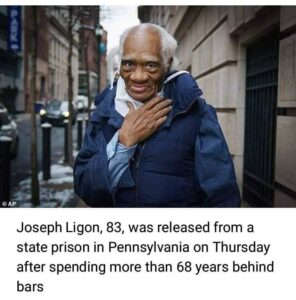 ⚖ Ligon and other teens got drunk and went on assault spree in Philadelphia.
🔗 Two people were killed; Ligon was sentenced to life imprisonment for murder.
⚖ Ligon has denied killing the two and has refused to apply for parole during term.
🔗 In 2012, Supreme Court ruled life sentences for juveniles were unconstitutional.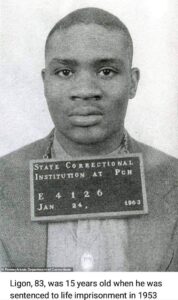 ⚖ Five years later, Pennsylvania resentenced Ligon to 35 years in prison.
🔗 In 2020, the state agreed to release him after appeals from Ligon's attorney.
© Daily Mail