For those that plunder the revenue of the state, while the masses suffer, the name, Sir Mac Atasie, the Chief Economic Adviser to Abia State Governor, Dr. Okezie Ikpeazu will continue to hunt them.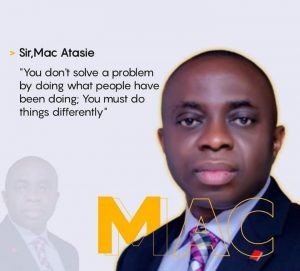 The sin of the Abia born financial expert and CEO of Nextzon Business Services Ltd is his insistence on the new innovation of automated system of revenue collection that ensures that all the transaction of government in terms of revenue do not go to private hands but on – the – spot electronically transferred into Abia State government account.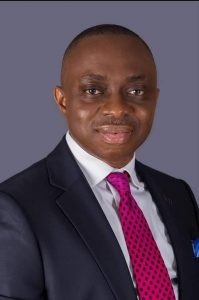 This system gives up-to-date data of revenue generation in Abia revenue windows.
Sir Mac Atasie has brought the automated Abia revenue system that ensures that payment windows are in one portfolio and documents the number of flying revenues viz: Tricycle, Bus, Mini Bus, Okada, Tipper, Small Tipper, Truck, Taxi, Gate pass, etc.
Since payments are now automated, it has reduced revenue leakages in the state and increased monthly internally Generated Revenue, which has sadly created a lot of room for blackmail and mudslinging by those that illegally benefit from the old system, that is saddled with fraud.
For example, through automation, the transport sector which their flying revenue before Sir Mac Atasie took over 18 months ago used to generate less than N100 million in a year.
But as at last year, 2021, the transport sector generated about N1.167 Billion naira, credit goes to the payment and enforcement technology introduced in the state.
Apart from the above, it has reduced the presence of tauts in revenue drive in Abia, and for the first time in the history of 30years of its creation, Sir Mac Atasie introduced the "Ussd" code of checking when payments are made, thus providing a platform to monitor the cash movement between the state and the Board of internal revenue.
*What is automation ?*
Automation is conversion of manual processes to digital processes by breaking the processes into definable parameterised steps and programming electronic systems to accomplish them.
This limits human interventions, human bias, human errors and enthrones accuracy, timeliness, efficient reporting, 247 availability and thus guaranteed delivery.
In IGR operations, human discretion and all the human flaws listed above are major causes of leakages and poor delivery, hence automation becomes an invaluable tool to achieve the benefits listed above and of course the desired success.
The change from from manual paper to electronic tickets multiplied incomes from that revenue line by over 14 times (1.16 bn from 70m) gave records from nil, and more beneficiaries in terms of agents, ticketers, and enforcers.
Automation gave Abia, a self enrollment system in ABSSIN which in turn enabled adoption of making ID compulsory for payments.
A combination of these quadrupled the revenue from the market because you could now seal a zone and ask people to enumerate and pay.
Before now, you needed hundreds of enumerators plus long queues in the banks even if the traders miraculously decided to pay voluntarily.
Automation of demand notice distribution management multiplied distribution 4 times, gave addresses the government didn't have, tracked performance of both officers and payments and allows the building on the data yearly unlike starting afresh every year as it used to be done in Abia state
The truth is; it has resulted to 10 times increase in distributed value and 3 times increase in collected value.
This is why automation is central to our program which becomes fully manifest in the one-stop-shop called abia-1-serve. This is yet another first of its kind in Nigeria.
Under the above, all transactions will be done using technology with zero manual intervention. It is a fact that checking of payment status by tax payers in Abia is automated today thus even receipts and certificates can be automated such that all receipts, permits, licences and approvals are digits and can be verified by various online channels such as USSD, web, apps. Once digitised paper is useless and life becomes more predictable as well as accountable
Those attacking Sir Mac Atasie are people that are only comfortable with the old ways of doing things, wherein accountability is eroded, and people collect revenue by cash, which ends up in their private pockets.
However, within his 18 months of taking over Abia Revenue, and his modified methods of doing business that is filled with new innovative tools, the transport sector, that was making N6 million monthly to Abia State Board of Internal Revenue, now gross about N5.5 million daily.
Before he took over, the whole markets in Abia State were generating N36 million yearly but has now improved to about N80 million as more is expected as more innovative tools are unleashed into the system for more efficiency.
Let us hail a financial czar, Abia gift to Nigeria. He did it in Anambra state and will definitely do it for Abia state as a proud Abian.
For publication of your news content, articles, videos or any other news worthy materials, please send to newsmirror14@gmail.com. For more enquiry, please call +234- 808-050-9464 or whatsapp. To place advert, please call +234- 808-050-9464.