Afrobeat singer, Seun Kuti, who was captured on video assaulting a police officer, has explained what led to his action.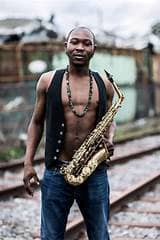 According to the son of the legendary Fela, the officer tried to kill him and his family.
Meanwhile, the Inspector-General of Police, Usman Baba, has ordered the Commissioner of Police, Lagos State Command, to arrest Seun.
Baba equally ordered a speedy and full investigation into the remote and immediate cause(s) of the assault and prosecution of the suspect, accordingly.
IGP Baba assures Nigerians that acts of contempt/disdain for symbols of authority will not be tolerated and that offenders of such hideous crimes will be surely brought to book.
A video of Seun Kuti assaulting a police officer on Third Mainland Bridge, Lagos, had gone viral.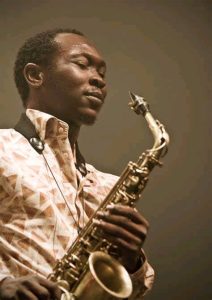 Explaining the reasons he assaulted the police officer via his Instagram page, Kuti alleged that the policeman tried to kill him and his family.
According to Seun: "He tried to kill me and my family.
"I have the proof but I no dey chase clout. He has apologised and I have agreed not to press charges.
"Make una mind una business make the poor guy no lose him job (You all should mind your business so the officer will not lose his job)."
Kuti, while reacting to the order for his arrest on Instagram, promised to cooperate with the police authorities.
He said whoever was wrong should be punished.
The force spokesman, Adejobi, while speaking to newsmen said Kuti had no justification for his action.
Adejobi vowed that the rights of the policeman would be held and promised that if the cop was indicted in the investigation, he would also be punished.
He said, "Two wrongs cannot make a right. We have seen cases where policemen did wrong and we dismissed them, reduced their ranks and people know that when you report, we will take it up. That was why we also asked that investigation be done.
"But whatever it is, it is established that he (Kuti) assaulted a policeman and he will face the music. And if the policeman did anything unprofessional, he will go for it. But his own is obvious.
"Officially, legally and morally, for a man to slap another man is condemned. I have not seen anybody praise him for what he has done. Even if his dad were to be alive, I don't think he will praise him."