The Department of State Services (DSS) has told the Federal Capital Territory (FCT) High Court that suspended Central Bank of Nigeria(CBN) Godwin Emefiele would flee the country if granted bail.
The Service which, like the office of the Attorney General of the Federation (OAGF), defended the continued detention of Emefiele, described him as a "flight risk.".
They stated these in separate counter-affidavits filed in a fundamental rights enforcement suit by the suspended CBN chief.
While the OAGF argued that Emefiele's life was not in danger to warrant him being granted bail, the DSS warned that he could interfere with its investigations if released.
After the resumed hearing of the suit in which Emefiele is challenging his detention yesterday, the DSS denied not allowing his family members and lawyers to visit him.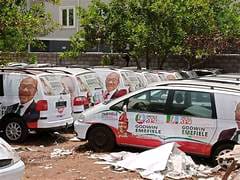 In its own affidavit, the OAGF dismissed the speculation that Emefiele was being held for terrorist-related crimes. It also said he was not being victimised for his involvement in politics and the botched naira redesign policy.
The OAGF said: "Issues of terrorism financing and fraudulent activities are not part of the grounds for the arrest and detention of the applicant.
"The respondents have not violated the applicant's right to live in any way, his life is not in danger. The respondents did not subject the applicant to any judicial adjudication to warrant the allegation of denial of a fair hearing.
"With the remand order issued by a court of competent jurisdiction, the said violation of the applicant's right to freedom of movement does not arise.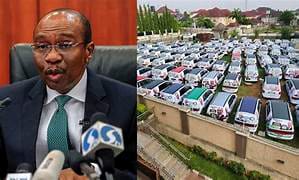 The respondents did not subject the applicant to any torture, the details of which have not been provided."