The ALL-AFRICA STUDENTS UNION [ AASU ] ASIA DIASPORA REPRESENTATIVE COMR. OJUKWU LEONARD(OLM) THANKS NIGERIA PRESIDENT HIS EXCELLENCY, PRESIDENT BOLA AHMED TINUBU(GCFR) ON THE STUDENTS LOAN ACT SIGNED IN TO LAW TASKS OTHER AFRICAN NATIONS HEADS OF STATES TO FOLLOW AND IMMITATE THIS ACT.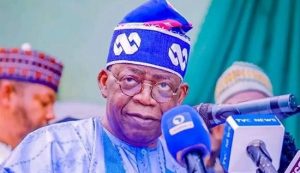 THE ASIA REPRESENTATIVE OF THE AFOREMENTIONED UNION AASU COMR.OJUKWU LEONARD (OLM) HAS EXPRESSED HIS HAPPINESS OVER THE PRESIDENT'S ASSENT ON STUDENTS LOAN ACT.
COMR.OJUKWU LEONARD(OLM) WHO doubles AS THE SA EXTERNAL AFFAIRS.OFFICE TO THE NATIONAL ASSOCIATION OF NIGERIA STUDENTS [NANS] DEPUTY SENATE PRESIDENT COMR EKUNDINA SEGUN ELVIS MADE THIS KNOWN AND AVAILABLE TO THE PRESS OVER THE WEEKEND THROUGH NEWS MIRROR EXPRESSED HOW HAPPY NIGERIA STUDENTS ARE FOLLOWING THE PRESIDENT'S FATHERLY MAGNANIMOUS GESTURE TOWARDS THE NIGERIA STUDENTS.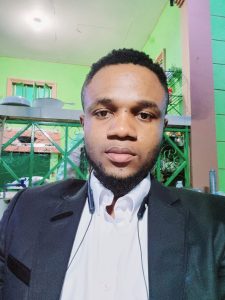 _HE FURTHER AFFIRMED THAT PRESIDENT BOLA AHMED TINUBU HAS IMMEDIATELY STARTED FULFILLING HIS CAMPAIGN PROMISES AS THIS WAS ONE OF HIS CAMPAIGN MANIFESTO.
_RECALL THAT PRESIDENT BOLA TINUBU DURING HIS CAMPAIGN PROMISED TO PURSUE THE ESTABLISHMENT OF THE EDUCATION BANK TOWARDS ENHANCING ACCESS TO QUALITY EDUCATION AT THE TERTIARY LEVEL.
SUBSEQUENTLY, THE PRESIDENT PROMISED TO "INSTITUTE A PILOT_ _STUDENTS LOAN_ _REGIME._ _THIS WILL EXPAND ACCESS TO EDUCATION TO ALL NIGERIANS REGARDLESS OF THEIR BACKGROUND "
IT IS IMPORTANT TO NOTE THAT NIGERIA'S STUDENT LOAN BILL OFFERS INTEREST-FREE LOAN TO STUDENTS, INCREASING ACCESS TO HIGHER EDUCATION FOR TALENTED INDIVIDUALS FROM ALL BACKGROUNDS.
COMR.OJUKWU ALSO NOTED THAT THE BILL PROMOTES EQUALITY BY PROHIBITING DISCRIMINATION AND ENSURING THAT ALL STUDENTS HAVE AN EQUAL CHANCE TO ACCESS THE LOAN._
_WHILE THE LOAN PROVIDES FLEXIBLE REPAYMENT OPTIONS, COMR.OJUKWU FURTHER PLEAD WITH THE PRESIDENT ON THE STRICT ELIGIBILITY CRITERIA AND POTENTIAL REPAYMENT CHALLENGES SHOULD BE PROPERLY LOOKED INTO._
IN HIS WORDS "ON BEHALF OF THE CONTINENTAL AASU PRESIDENT COMR OSISIKOGU OSIKENYI,ALL OTHER PAN AFRICAN STUDENTS, LEADERS IN ASIA AND ACROSS, I SAY THANK YOU AN ICON OF QUALITY EDUCATION ,ITS INDEED A NEW DAWN FOR NIGERIA STUDENTS, A FIRST OF ITS KIND IN ACADEMICS HISTORY OF THE COUNTRY,ITS ALSO IMPARETIVE THAT I USE THIS OPPORTUNITY TO CALL ON ALL OTHER AFRICAN HEADS OF STATES TO AS A MATTER OF URGENT EDUCATIONAL CONCERN IN AFRICA EMULATE PRESIDENT TINUBU ON THIS TREND AND INITIATE THIS ACTION IN THEIR RESPECTIVE COUNTRIES . THIS WILL ALSO HELP TO CURTAIL EXCESSIVE MIGRATION TO EUROPE FOR EDUCATION PURSUIT AND HELP REDUCE THE HIGH YOUTH ILLITERACY IN AFRICA" OJUKWU CONCLUDED .
RECALL THAT ON MAY 2023 OJUKWU LEONARD [OLM] WAS APPOINTED AS THE DIASPORA REPRESENTATIVE OF AFRICAN STUDENTS IN ASIA REGION.
SIGNED
OJUKWU LEONARD(OLM)
THE ALL-AFRICA STUDENTS UNION ASIA DIASPORA REPRESENTATIVE.