A young Nigerian Lady identified as Precious has revealed the horrifying ordeal of how she has been sexually abused by her biological father since the age of 10.
The young lady made this disclosure while speaking with former Big Brother Naija housemate, Maria Chike, on her podcast titled 'Healing with Maria.'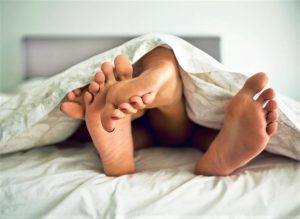 According to her, she was deflowered by her father at the age of 10 and was subsequently sexually abused by him three times every week until she recently developed the courage to report the case to the police.
She added that despite informing her mother about the situation when it started, nothing was done by her, and the abuse continued unchecked for years.

"I got disvirgined by my father when I was 10 years old. The first time it happened, I explained it to my mum but she did not do anything about it. Was like why is she not doing anything about it. I called her, I was like mum, something like this happened, she said it will be fine and that she will do something about it. I said okay. At that time, I was still small and thought it was a normal thing. It happened the second time again. That was when I was 11 years old."
She stated that when she asked her father why he was doing that to her, he made her believe that it was normal and not something to worry about.
"He said it was normal. He told me that if I go online, I will see that it happens."
She also disclosed that her father isolated her from friends and didn't allow her to have any bond with family members.
When asked how she finally summoned the courage to report the situation to the police, she said, "I left home this year in January because he sent me a message to help him repair a POS machine. So when I was thinking about what happened, I decided to go and report it."
On why she waited so long before reporting the case, she disclosed that she had to endure the abuse out of fear that her education would be affected if she dared to speak up, adding that her father insisted on sleeping with her before paying for her WAEC examination
"I was still there because of my education because if I ran away, it would affect my education so I had to stay to the extent that when I wanted to do my WAEC. That was in 2020, he was like he had to sleep with me first before he could pay the money for WAEC."
She, however, revealed that her father is currently in police custody.
Speaking about the young lady's horrifying experience, Maria described her as a brave and strong woman who is destined for greatness.
She wrote on Instagram, "The most tragic story I've ever heard. My tiny heart burst and broke into so many pieces. Helpless and short for words. I love you, Precious. You're so brave and you're destined for greatness IJN!." (Nigerian Tribune)