A man identified as Mr. Bem Matthew Korinya today in Korinya-City, Konshisha Local Government Area of Benue State stabbed his wife to death around 7:03 AM.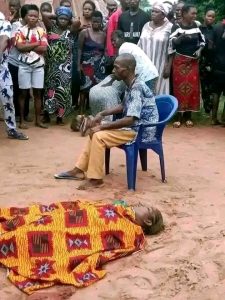 Responding to questions, the suspect confessed that he stabbed his wife to death on the ground that she was no longer "submissive to him".
An eye witnessed who spoke in annonimity said the deceased was stabbed on the rib, back and thigh.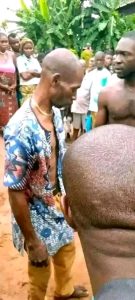 It was gathered that the union between the two was blessed with four children.
The remains of the deceased has been deposited at the mortuary of Saint Joseph's Clinic and Maternity, Korinya City while the suspect was handed to the Konshisha Police Divisional Headquarters, Tse Agberagba for further investigations.