A two-year and month-old baby whose name was given as David Etim has reportedly died after falling off the school's building in Aba, the commercial nerve of Abia state.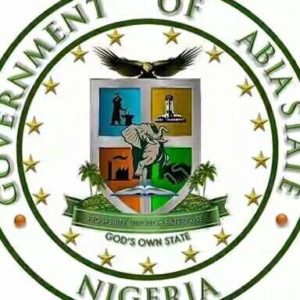 The school located off Crystal Park Road, off Port Harcourt, in Aba South local government area of the state is a private university that has both pre-nursery, nursery, primary and secondary school sections in the same compound.
Information has it that, the deceased child reportedly fell off from the third floor of three three-story building and crashed on the floor, leaving the baby with head and body injuries.
The child was said to have been rushed to a nearby hospital where he was confirmed dead.
When contacted, the Abia State Command's Police Public Relations Officer, PPRO, Maureen Chinaka in response to our correspondent's inquiry said "On the evening of October 17, 2023, at approximately 2000hrs, Mr Jacob Etim Udo, residing at Ugwumba Street, Aba, accompanied by two individuals, arrived at the Ndiegoro Divisional Headquarters with the heartbreaking news of his son David's tragic accident.
"David, a pupil of Emerald International School located by Crystal Park Road, Aba, was reported to have fallen from a school building, leading to his untimely demise.
"David was swiftly rushed to the hospital, but despite the best efforts of medical personnel, he tragically succumbed to his injuries.
"The child's body has been recovered and placed for autopsy as part of our ongoing investigation. The case has been transferred to the State Criminal Investigation Department (SCID) for a comprehensive and discreet inquiry to unravel the circumstances surrounding this unfortunate incident.
"We understand the concerns and emotions that this incident has stirred within the community. We want to assure the public that a meticulous investigation is underway to uncover the truth.
"We urge everyone to remain calm and patient as we conduct this inquiry. The authorities are committed to a transparent and thorough examination of the facts, and we will keep the public informed of significant developments.
"Our heartfelt condolences go out to Mr. Jacob Etim Udo and his family during this profoundly difficult time. We request the public's cooperation and understanding while the investigation progresses. Rest assured, we are dedicated to ensuring justice and will leave no stone unturned in our pursuit of the truth," he said.