Nigeria's first Minister of Transport and Aviation, Chief Mbazulike Amechi, has raised the alarm that the country is in a precarious with the "total collapse of the security architecture."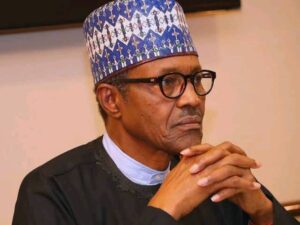 Amechi, who is now the only surviving minister in the First Republic, said the government of President Muhammadu Buhari Buhari is also collapsing in addition to the security system.
Speaking exclusively with Sunday Tribune on the state of the nation, the nonagenarian said the government was collapsing because Buhari chose to be a president for the North, preaching Fulani ownership of the country.
The Anambra State-born elder statesman lamented that nothing serious was being done to arrest the downward slide in the country.
He called for an urgent dialogue involving the leaders of the country to review the basis of a new federation that must emerge from the current arrangement. "It's inconceivable kidnappers, bandits, insurgents have over-run government," he said.
A former president of the Church of Christ in Nations (COCIN) and chairman, Plateau State Inter-Religious Group, Professor Pandam Yamsat, has described the worsening security situation in the country as frightening, saying it is inconceivable that banditry and kidnapping can cripple the government.
"It is like the government cannot protect its citizens anymore as the people appear without protection. It is generally believed that there is no power that can rise above that of government, no matter powerful it may be.
"But the undesirable elements are holding the country to ransom and operating freely. It appears the government is now handicapped … It is either the government is working against itself of the government does not know what it is doing," the elder statesman said.