The principal in an interview with Punch said: I knew him when he enrolled in my school in 2013. His elder sister, Blessing, also graduated from the school in 2013. He was brought from a public school, and he was a quiet boy. He was tall and slim. It was years after secondary school that he added weight.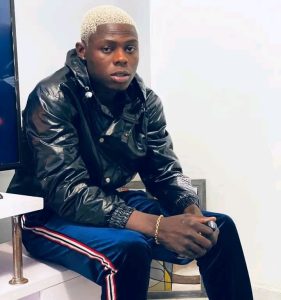 He was 17 years old, and was a bit more mature than some of his classmates. He wrote the National Examination Council senior secondary certificate exam in 2015, and made his papers in one sitting. He spent two years in the school, and there was a transformation in his life. He always called me, 'daddy'. I always wanted my students to call me 'Abifab' or 'Mr Abifab', but he found it difficult to call me that. Whenever Promise (Ilerioluwa) called me 'daddy', I would tell him to call me 'Abifab'; and he would just laugh.
He was in commercial class, and he had very good results. I would not say he was an excellent student, but he was above average. He was an easygoing person, who only played occasionally. He never made trouble.
He wanted to study Accounting, and I told him there was no way he could do that without mathematics. So, he improved in mathematics and financial accounting.
Mohbad's involvement with the Marlian group came as a surprise to me. I wasn't sure how he would fit in, but I hoped he would find his way. During his time in school, he didn't show much of his musical talent, but he was active in the school's music club and would often lead with songs during quiz competitions. It's amazing to see how far he has come in his music career.
When he rose to fame; sometimes, I would call him, and he wouldn't pick up his calls. But, he would call me back and say, "Sir, I am in the studio rehearsing." He was busy with his music, and he told me that immediately he had inspirations, he would write down the lyrics in a jotter and later develop them.
When he became popular, I was very happy that I had somebody who was not a doctor or pilot, but a musician. He was a real imole (light) of afrobeats music.