Ginger Onwusibe, the member, representing Isialangwa North and South Federal Constituency of Abia State in the House of Representatives, on the platform of Labour Parry (LP), has said that he will not recognize Senator Austin Akobundu, the Senator representing Abia Central Senatorial District, as Senator.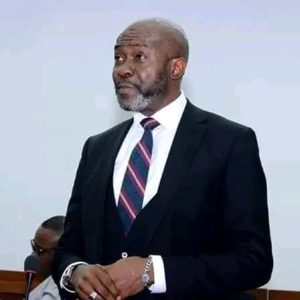 Onwusibe said this when he was addressing his supporters at his Ntigha country home in Isialangwa North at the weekend.
Onwusibe, who shared relief material from the National Emergency Management Agency (NEMA) to his supporters, consoled them following the sacking of Darlington Nwokocha of LP by the Court of Appeal as senator for Abia Central.
Onwusibe, who spoke in Igbo language said: "Those PDP members from Isialngwa North and South celebrating over Akobundu should be ashamed of themselves. They couldn't win their polling units here after they had collected money from Akobundu. Akobundu also couldn't win his polling unit. Akobundu can't come here and I recognize him as a Senator. Never! I will not do it. Because he is the highest injustice that I have seen."
Recall that the Court of Appeal sacked Senator Darlington Nwokocha of the Labour Party, and declared Senator Austin Akobundu of the PDP as the duly elected senator for Abia Central.