A Nigerian man has narrated his traumatising story of how he found himself under the Oshodi Bridge, in Lagos and slept there for two years, after living 21 years in the United States.
According to the man who was tearful as he shared his story, he studied Banking and Finance in London, but his downfall began after he had a dream where he was flying like an eagle in the skies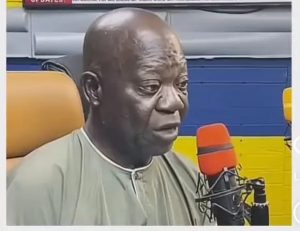 The man shared the pathetic story during a recent programme with a popular Ibadan-based journalist, Oriyomi Hamzat.
In the dream that preceded his strange trip to Nigeria, he said as he flew in the skies like a bird, he saw that he was welcome to Africa and eventually Nigeria.
"I just strangely found myself in Nigeria. I spent nine years in London. I studied Banking and Finance in London. I had struggled a lot. I had a dream like I was flying in the skies," he said.
"In the dream, I was welcome to the Bahamas. I had been there for a vacation in real life. Then, I saw 'Welcome to London'. Later, I saw another signpost that said, 'Welcome to Africa'. After that another one said, 'Welcome to Nigeria.' It now became clearer when I started seeing cattle, and 'molue' buses, and I woke up," he cried.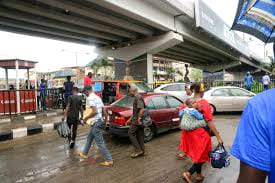 He said, "It was after one month, my wife said that I woke up and shouted 'Nigeria, Nigeria!' I didn't plan that I was going to Nigeria. That was how I became sick and my family rushed me to a Teaching Hospital, in California."
The man said his breakthrough came and he came to his senses after some policemen who were on patrol came to him under the bridge at Oshodi, Lagos.
He said, "From there, I found myself under the bridge in Oshodi, Lagos. I slept for two years under the bridge. It was some policemen who woke me up around 1:00 am on a particular midnight. They touched me with the gun.
"Their leader, during an operation in the middle of the night, asked me where I was from. He said, 'Get up!' and questioned, 'Where are you from?' I answered, 'I'm from America.' I regained my senses a bit. So he now collected the nylon bag I was holding to check me.
"My elder brothers who used voodoo to call me back to Nigeria were also the ones who came to meet me at the airport and collected all my luggage. They dumped me at the psychiatric hospital at Sabo-Yaba, Lagos. When the workers did not see my people, they sent me out and that was how I became a vagabond in Lagos.
"Later, they dumped me at another praying mountain at Pakoto Ifo, located in Ogun State, where I spent six years. The pastor of the church took care of me. Later when the owner of the church died, the people working with the prophet stylishly sent me packing and I became stranded and a wanderer."