The Governor of Benue State, Samuel Ortom seems to have spoken the minds of many Nigerians. In an interview he had with Channels Television, he decided to speak on the activities of the Fulani herdsmen in different parts of the country.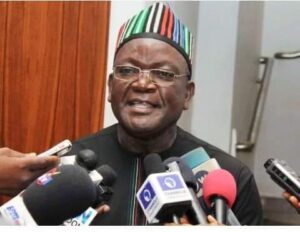 According to the Governor, he made it clear that the federal government always does nothing anytime the herdsmen commit crime in any part of the country, but once someone or some persons do something against the herdsmen, the federal government will come after the person.
Going forward, Gov Ortom asked to know what the IPOB did wrong which will make the federal government to call them a terrorist group, but on the other hand decides not to call the herdsmen a terrorist group.
The Governor went on and stated that so many people are scared to speak out in Nigeria now, because once they speak, the federal government will use EFCC and come after them. He made it clear that he was once a victim, when he was nearly impeached.
He ended by making it clear that we may wake up one day and there won't be any country called Nigeria.
The federal government need to do something now, before it becomes too late for all of us.