She is an Alumnus of the prestigious Harvard University, she worked at the World Bank for 25 years and also worked at World Economic Forum (WEF).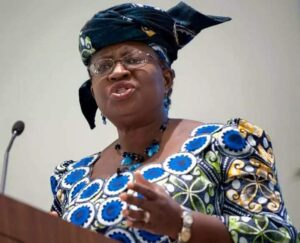 -Nigeria's Former Minister of Economy, Finance, and of Foreign Affairs;
-14 honorary degrees including and not limited to the following Univ Yale, Brown, Colby, Tel Aviv, Pennsylvania, Dublin;
-On the Board of Twitter, GAVI, Standard Chartered Bank, Lazard, ARC;
-Former Managing Director of World Bank Group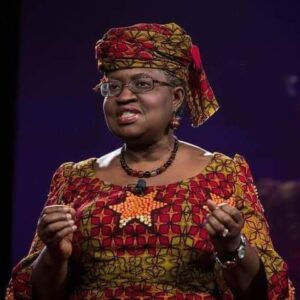 – A respected member of the South Africa's Presidential Economic Advisory Council
-Fellow of 2020 Harvard Kennedy School Angelopoulos
-WHO's Special Envoy for the Access to COVID-19 Tools.
-Recipient of 2004 TIME European Heroes award
-Member of Asian Infrastructure Investment Bank International Advisory Panel.
-Co-Chair of the Global Commission for the Economy and Climate.
– Former Co-Chair of the Global Partnership for Effective Development Cooperation;
-Member of the International Commission on Financing Global Education Opportunity;
-Member of the World Economic Forum Young Global Leaders Foundation;
-Member of the UN' Secretary General's High-Level Panel on Post-2015 Development Agenda;
-She is the founder of Nigeria's first indigenous opinion-research organization, NOI-Polls;
-She is also the founder of the Center for the Study of Economies of Africa (C-SEA);
-Distinguished Visiting Fellow at the Center for Global Development and the Brookings Institution;
-Member of UNESCO's International Commission on the Futures of Education;
-Member of IMF's advisory group;
-AU Special Envoy to solicit funds for the fight against COVID-19;
-Member of the Japan International Cooperation Agency International Advisory Board;
-2005 Euromoney Global Finance Minister of the Year.
– Former Board Member of the Board of Governors of the African Development Bank(AFDB) (2003-2006, 2011-2015);
-Member of IMF Committee (2003-2006, 2011-2015);
– Chair of the World Bank-IMF Development Committee (2004)
And still counting.