The premises of the Abia state agricultural Development Programme in Umuahia has witnessed one of the greatest agricultural activities in recent times in Abia state as the ADP in conjunction with National Centre for Agricultural Mechanization (NCAM) hosted a 2-day Farmer's Field Day on Agricultural Mechanization.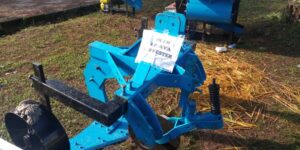 The program witnessed exhibition of Agricultural equipments and facilities, showcasing their uses and demonstrating their operations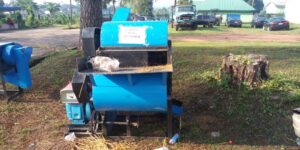 Speaking while flagging off the program
the Governor of the state Dr Okezie Victor Ikpeazu who was represented by his deputy, His Excellency Rt Hon UDE OKechukwu eulogized the great collaboration between the state represented by the ADP, and NCAM and expressed great pleasure at the humongous display of latest agricultural technological inventions for the good farmers and promised his government will work with the ADP to domesticate them to abia farmers.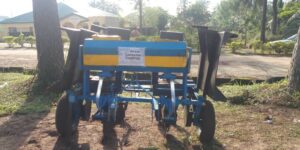 In his own speech the Program
Manager, ABIA ADP, Chief Israel Amanze thanked the state Government, Federal Government and,NCAM for the enabling environment to host this event which has all the five states in South East in Attendance and stated his commitment to convert all Agro service Centres in the state to Agro Processing Centres with the help of the state Government and NCAM.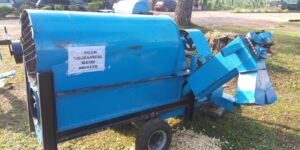 Speaking, Executive Director of NCAM thanked the Abia State Government for the hospitality. They also acknowledged the astute Administrative prowess of Chief Israel Amanze in anchoring the National Farmers Day in Abia state and announced that NCAM will has resolved to establish a zonal office in Umudike, to deepen the relationship with Abia state.
There was live demonstration of the operations of many processing machine and Field tractor mounted machineries. The event was attended by state and federal ministries of agriculture, the central Bank of Nigeria, NIRSAL, Agricultural and commercial banks, farmers and farmers associations, agricultural business moguls, students of agriculture and the general public.