The newly appointed State Project Coordinator (SPC) FADAMA Abia State Pastor Ibe Johnson has paid a courtesy visit to the Program Manager Abia State Agricultural Development Program headquarters in Ossai Ibeku Umuahia.
The new FADAMA Boss who is a member of the ADP family thanked Staff and Management of ADP for their unflinching support which was a catalyst for his emergence as FADAMA Boss.
Pastor Ibe was very grateful to God and
thanked Governor Okezie Ikpeazu for his
appointment as SPC FADAMA Abia state.
In his speech, the Program Manager Abia ADP, Chief Israel Amanze congratulated Pastor Ibe on his new appointment He thanked the Governor for finding him worthy for the position and gave accolades to the commissioner and other Stakeholders who facilitated the appointment.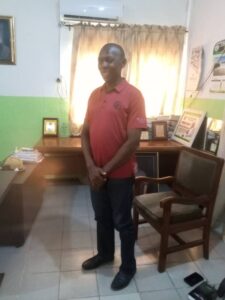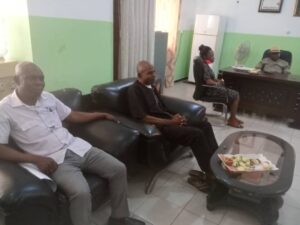 Chief Amanze reaffirmed that with the training and experience acquired at the ADP Mr Ibe will perform beyond expectations.
He used the opportunity decry the depletion of ADP workforce as ADP staff are continually being seconded to other agric projects in the state and made case for employment and training of new staff to ensure continuity.

The high point of the Visitation was a presentation of the Holy Bible to Pastor Ibe Johnson to guide and trail blaze his paths in the course of his official duty.