Dr. Emmanuel Ogueri, a Canada based Medical Consultant and a specialist in family medicine has congratulated the Governor of Imo state, Senator Hope Uzodinma, on his outstanding victory at the just concluded Imo November 11, governorship election.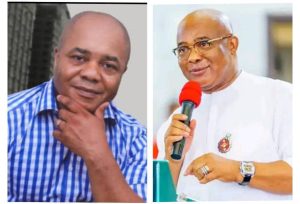 The Isiala Mbano indigene and one time Senatorial Candidate for Imo North under the Action Alliance ( AA), who dumped his former party to pitch tents with Gov. Uzodinma due to his giant strides in the development of Imo state, described the victory of the incumbent Governor as a sound reward by Imo people ( Imolites) for a successful first team in office, assuring that his second term would record more heroic feets for the good people of Imo state.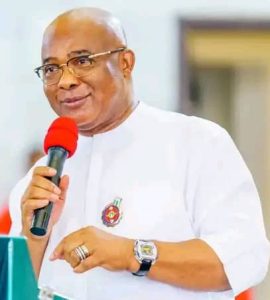 Dr. Ogueri praised Gov. Uzodinma for the reconstruction of the 37 kms Owerri – Orlu road; Okigwe – Owerri road to Amaraku; the upgrading of Federal Medical Centre Owerri to Federal University of Technology Teaching hospital; the upgrading of Alvan Ikoku College of Education to full Federal University of Education; the training of Imo Youths in skills acquisition, called " SKILLUP IMO ; the construction of 5km roads in each of the 305 wards in Imo state; the preliminary hydro – graphic engineering works for the establishment of the Oguta Oil and Gas Free Trade Zone; the full accreditation for over 90% of academic programmes of the recovered K. O. Mbadiwe University; for the recipient of World Bank's Fiscal Transparency, Accountability and Sustainability ( SFTAS AWARD) for Fiscal Transparency and Prudence in the state financial management and many others too numerous to mention, were all the indicators that, Gov. Uzodinma had no contender in the last election, describing his reelection as well deserving.
Dr. Emmanuel Ogueri also noted that, Gov. Hope Uzodinma's name will be boldly written in that anals of Imo political chessboard as a history maker as this is the first time a Candidate in the governoship election will win in all the 27 LGAs of Imo state, saying it's a reflection of his acceptability across the state.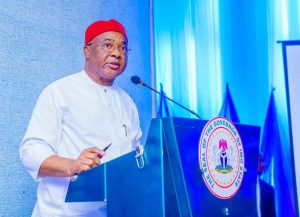 The Canada based Medical Practitioner thanked Imo People for rewarding good governance and praised security operatives, the electoral umpire, INEC for conducting a peaceful and credible election, while urging the Candidates of the opposition parties, especially the PDP and Labour Party to shun litigation as it would distract the governor, but join hands with him in the development of Imo state and take it to greater heights.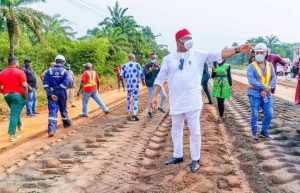 Recall that few months before the Imo governorship election, the Mbano born Canada based Medical Doctor has been drumming support though a video that went viral for the re- election of Gov. Hope Uzodinma for a second term in office. This victory, according to Dr. Ogueri is a fullfilment of the his unflinching support for good governance in the Eastern heart land.