It was an epoch making history event today at the Federal Capital Territory Abuja, as the Board of Niger Delta Development Commission was inaugurated.
Those inaugurated include, Chief Eruba Dimgba, an Ukwa born popular politician, philanthropist and business tycoon,this was disclosed to newsmen through his SA on Protocol/Political Matters Hon. Sterling Chinwendu Uruakpa.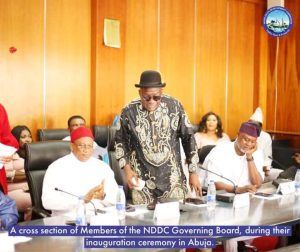 Eruba came into the limelight about two decades ago when he spearheaded several community development projects in Ukwa.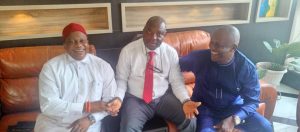 The appointment and subsequent inauguration of Dimgba, a human capital developer has been characterized with jubilation and widespread acceptance for the good people of Abia State and far beyond.
Chief Eruba Dimgba who has the penchant of working assiduously with his partners to achieve the stipulated goals of the organization has made it clear that he is coming to add value to NDDC.
In his speech after the inauguration, Chief Dimgba thanked President Bola Tinubu for giving him the opportunity to serve and maintained that he will work round the clock in making sure that the Renewed Hope Agenda of the current administration is entrenched in NDDC. He also thanked the good people of Ukwa, the amiable people of Abia State for their unflinching support pledging his total commitment in giving Abia State a quality representation in NDDC.