The Peoples Democratic Party (PDP) candidate in the 2023 Kogi State governorship election, Dino Melaye has demanded a total cancellation of the electoral process.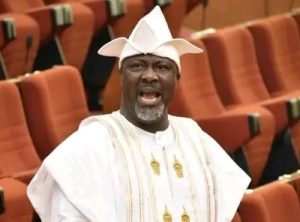 Melaye in a short statement released via his X account on Sunday said the results are being 'cooked' in favour of the All Progressives Congress (APC).
He added that the total cancellation of the November 11 2023 off-cycle election in Kogi State is the way forward.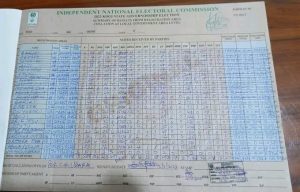 Sharing an election result sheet from one of the local government areas in the state, Okene, the former Senator wrote: "Okene LG alone wrote 138,416 for APC. This cooked result can't be accepted. Total Cancellation is the Answer."
Earlier, Naija News reported that Melaye was defeated in his local government area of Ijumu.
According to the results announced on Sunday by the Independent National Electoral Commission (INEC), Melaye was defeated by the All Progressives Congress (APC) candidate, Usman Ododo.
Ododo, the APC candidate got 10,524 votes while Melaye of the PDP got 6,909 votes.