News coming in from Otukpo indicates that two of the Otukpo bank robbers have been killed by soldiers who took after them after the military ambush changed their initial escape plan.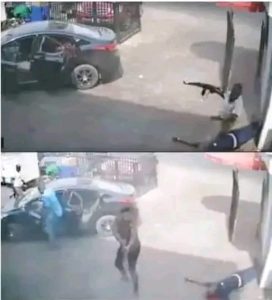 You may recall that robbers numbering about 13 yesterday (Friday afternoon) stormed four banks in Otukpo, Benue State, leaving about 15 persons dead in a heist that lasted for more than one hour.
Three Police officers, including the DPO of the Otukpo Police Divisional Headquarters, were among those killed by the robbers in the Friday afternoon bank robbery.