The management of SkyView Entertainment Ministry, Aba has expressed their gratitude for the love and affection demonstrated by Aba residents, as they trouped out en masse to honour the first ever " 2023 ABA NEW YAM FESTIVAL".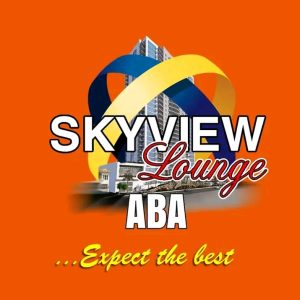 In a release signed by the CEO, McBoss Exclusive Consultant Company Ltd, Amaku Michael Chijioke, owners of SkyView Lounge says, he appreciated and recognized groups and individuals that made the occasion memorable, especially but not limited to;
" Movement For Ariaria Treaders Association"
( ARIARIA 001); Ezumezu Ndi Igbo Cultural Organisation
The release reads in part: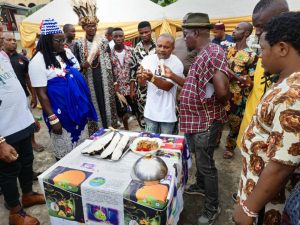 " The Management also specially thank the following people: Chief mayor (Ezeaguiyi), Chief Chukwuemeka Umeh (Esele Na Uga) Akachukwu Healing Centre (Seedorf); Most especially my Mentor. He is a brother from another mother Chief Exodus 1414, Onyeze mirror and other notable personalities too numerous to mention, you all made the event worthwhile. From the depth of our hearts we say a million thanks for this gesture. May God the highest pay master, reward you all abundantly and send destiny helpers to you in your time of need. Once again thanks immensely", Amaku Michael Chijioke ( Mc Boss), concluded.