He is young, charismatic, energetic, a man of high moral clarity, his political sagacity and boldness is legendary.
He is Hon. Ceaser Denis Rowland.
How he was able to wriggle out of the March 18 Governorship and House of Assembly election to emerge not just victorious but his election was the first to be announced in all the 24 state constituencies in Abia state, tells you that the young man, who survived the " ObiWave " and Alex Otti influence in Isiala Ngwa South is sure a grassroots man to watch.
He ignored the prattling and rantings of his closest rival and noisy fellow contestant but penetrated the people and got votes across party lines – PDP, APC, Labour, YPP, APGA etc
As the Abia state House of Assembly is set to inaugurated come 6th of June, 2023, if there are no last minute changes, Hon. Cesser Denis Rowland is a man to watch and the star boy of Abia 8th Assembly
He has been a Councillor, Deputy Transition Committee Chairman and now, awaiting Member, Abia state House of Assembly for Isiala Ngwa South State Constituency.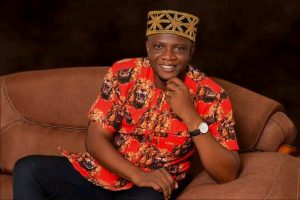 As Deputy Transition Chairman, Hon. Ceaser Rowland Denis embarked on a free eye care medical outreach from his monthly salary because, he was moved by the plight of his people with visual impairment, then decided to bring succour to the needy and the elderly in the entire LGA for the free medical eye outreach programme which attracted a lot of people, including political leaders and traditional rulers from the LGA.
The lesson to learn in this display of humanity is that, in any position of authority you find yourself, no matter how lowly, show some little kindness to the people in need.
For some of us that are close to Hon. Ceasar can attest that, beyond that hard look, is a guy with the gift of love for mankind and the flow of human kindness.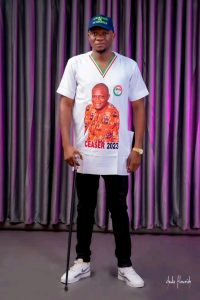 He was able to defeat his opponents because he engaged on issue based campaign, reach out to the people, cutting across party affiliation and his resounding victory has shown his high level of accountability, transparency and benevolence.
The election of Isiala Ngwa South House of Assembly was a test case of capacity, proven track record and sincerity over noise making and pretense.
His closest rival came with lots of negative baggages – he is not trusted, he has been a revenue agent in Abia, looting millions meant for the development of the state and held high government position all for his selfish political gains, little wonder he was rejected at the polls by his constituents.