A huge number of politicians are scavengers, your priority should be how to resist and contain them because your next round of mistake might last for another eight years of lamentations.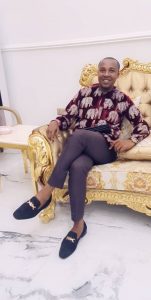 Be reminded that your development and it's actualization is consequent on the behavioural attributes and visions of your leader.
So therefore, I concur with an article that emphasized on understanding the nexus between leadership and development is critical to public policy implementation and impact evaluation.
Don't forget amidst them exist experts in words and sentences coinage, surely they must come with new sobriquets, acronyms and slogans just for the purpose of confusing you.
Soon money won't be in circulation because they play the hunger cum starvation politics, the idea is to seize cash flow making you vulnerable that a thousand naira might mean so much to you.
Expect seizure of salaries and discriminatory sparing disbursements, continuous bastardization of mushroom autonomous communities living our traditional heritage incapacitated, viral chieftaincy titles, emergence of numerous political traditional prime ministers for communities, undeserving security intimidations, clandestine electioneering practices, organized E-ratting and sycophancy, despotism and thuggery, age discrimination and youth misalignment etc.
ARE YOU PART OF THEIR MISPLACED EXCUSES OF BUHARI BEING YOUR ONLY PROBLEM, IF YES?
How many of their children dropped out of schools?
How many of their children have relocated and are living in Nigeria?
How many of their children didn't have access to quality hospital?
How many of their children are exposed to insecurity.
How many of their children were denied employments?
Were their salaries withheld?
Are their aged family members who are pensioners not getting paid?
That dangerous empowerment they've given you can their families partake?
Make your intentions known to that your leader how you want to marry any of his/her child, the response must define your status.
An easy means of eradicating thuggery is to enact a law that compels politicians to campaign alongside with their families, i bet you they must discourage thuggery and clandestine politics because their children are involved.
Don't jettison what we've been through from various leaders within a twinkle of an eye rather tell them you want to play together with their children in the political field of 2022/2023.
HAPPY PROSPEROUS NEW YEAR.
#THEYOUTHCRUSADER#
PRINCE B.I. ENWEREMADU.