The Independent National Electoral Commission (INEC) announced on Friday that it would begin voter registration online, through its registration portal, on June 28.
The national commissioner of the INEC, Mr. Festus Okoye, announced it during a press briefing on the preparations for the by-election of Gwaram in Dutse.
"INEC's voter registration portal will be deployed to enable people to register online and then go to their respective state government or local commission office to capture their biometric and facial data.
"Those who wish to transfer their registration from one place to another can also use the online portal.
"Those who have previous accreditation issues and have damaged or degraded PVCs can also use the online portal to remedy the problem," said the commissioner.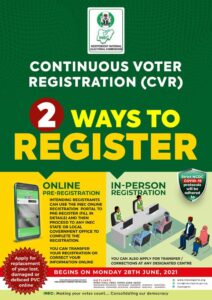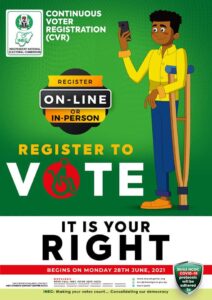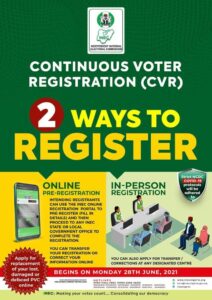 Okoye also said that INEC President Professor Mahmood Yakubu will announce the start time of the physical recording upon completion of the consultation with critical stakeholders.
He therefore called on all key stakeholders to step up their voter education initiatives.
He also called on civil society groups and the media to help educate Nigerians on importing online voter registration.