There was pandamonium today at the Umuahia Timber market, Ahiaeke Ndume, Ibeku, Abia state along Ikot – Ekpene, Umudike road.
Our platform newsmirrorng.com gathered that it was as a result of the misunderstanding between Abia State Board of Internal Revenue and the Traders over an annual payment of N18,000 by each of the traders.
Speaking to newsmirrorng.com, the Chairman of the Market, Comrade Ndubuisi Nwogu said, the Traders and the Revenue Agency had agreed on the payment of N18, 000 annually and that some traders had already started making installmental payment as agreed.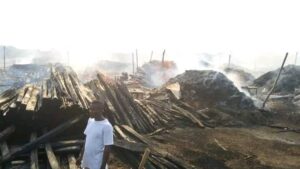 However, that they were shocked to notice that this morning, the agency had ordered traders to close shops from today, Monday, June 7, 2021 and in fact, they sealed the entire market, shutting out even traders that had made some financial comitment to the state revenue agency, an action that did not go down well with some of the traders.
Another source told newsmirrorng.com that while the disagreement lasted, that a member of the vigilante started shooting sporadically and in the process, wounded about seven people who are at the moment receiving treatment at Federal Medical Centre, Umuahia.
Asked if it was true that one of the traders popularly called 'Indomie' died, the Chairman, Ndubuisi Nwogu said the guy is not dead but receiving treatment at Federal Medical Centre,Umuahia with others that had various degree of injuries and pray that nothing happens to any of them.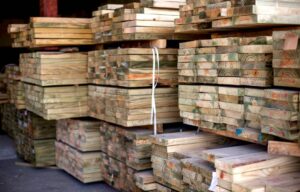 News Mirror however, confirmed that the angry traders in retaliation, burnt down the Bakassi/Vigilante office in the timber market.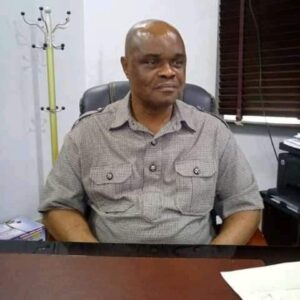 We put a call to the Acting Chairman, Abia State Board of Internal Revenue, Boyle Celestine Agbara, but in his usual manner, he ignored all our calls.