The girl named Precious Okome, from Nchara Oloko in Ikwuano, Abia State, explained that she found the insecticide in their toilet and put some drops into her foster mother, Mrs Stella Iheanacho's food flask containing her lunch.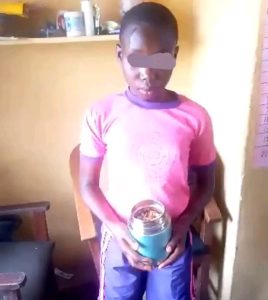 In a video seen by NewsMirror, the JSS1 student of Ibeku High School was asked why she did it, and she said a man named Ijele, who talks to her in her sleep, told her to poison the woman.
Asked if she would eat the poisoned food she expected her foster mother to eat, she replied in the negative.
Video