Veteran Nollywood actor, Chief Yemi Adeyemi is dead.  NewsMirror learnt that the star actor of Wale Adenuga's Super Story, died on Sunday September 24, 2023. Adeyemi's death was announced by theatre practitioner, academic and critic, Dr. Shaibu Husseini on Monday.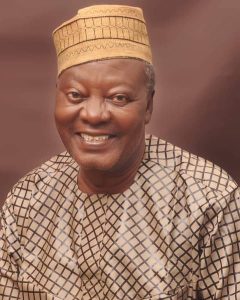 He said, "I have been reliably informed that veteran actor Chief Yemi Adeyemi aka Suara has transited. "Popular as Suara, Chief Adeyemi rode to prominence playing Suara in the long rested 'Oh Father, Oh Daughter' series of the hugely popular Super Story stories by Wale Adenuga Productions.
"Baba Suara as some of us his younger colleagues simply called him, reportedly "acted out" this Sunday. Journey well Baba Suara. You will be sorely missed. Odigba Sir. Journey Well….." Chief Adeyemi gained popularity for his role as Suara, which he starred in alongside Sola Sobowale, who play the Toyin Tomato role.
The cause of the actor's death is yet to be announced by the family members.