Mrs Trinitas Chimaka Okafar was beaten to unconsciousness by her husband Ndubuisi Okafor on June 8 2023.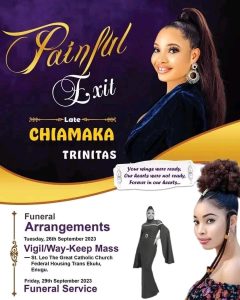 According to Sources, Mr Okafor has the penchant of beating his wife mercilessly.
They got married in June 2018, but the marriage was filled with incessant abuse before she died she under went a butt enlargement surgery to please her husband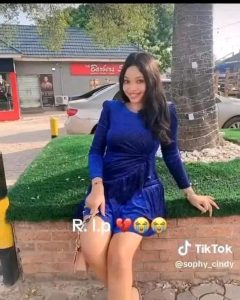 He took her to the hospital, left her there and told her siblings to come look after her.
According to people that was with her before she died, she was bl££ding from her nose. After she died, her husband never came to the hospital until late at night after she had been deposited at the mortuary.
They said he usually leaves the home for months and comes back whenever he feels like. They also said she was advised to leave the marriage but she practically refused.
She underwent the BBL surgery just to please him. She was coerced into having an abortion just because it was a baby girl. They have two daughters but the man wanted a male child by all means. This is the main reason why he always abuse her."