Your natural existence from umuapu, Ovungwu in lsialangwa South LGA as a young child has been a shinning light that glows beyond the bandwidth of its coverage area .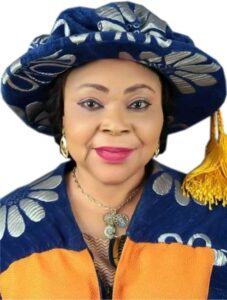 The good testimonies by your peers in this area has been a source of encouragement to many .
The academic and managerial qualities in you have been a balloon that never deflects hence your success in all you venture in.
Your matrimonial journey to Osisioma Ngwa has helped in fusing /bonding ndi lsialangwa and Ndi Osisioma Ngwa.
This was exactly what made the people of Obingwa/Osisioma /Ugwunagbo (Obioma Ngwa) Federal constituency saw in you that made them to unanimously send you to represent them at the green chambers years back .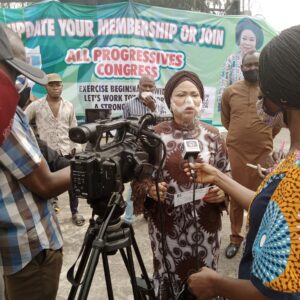 Your success story at the green chambers got your brothers and sisters in lsialangwa so enticed hence they clamoured for your quality representation at the National Assembly that will include their areas .
Right from the primaries that saw you through as the then PDP flag bearer for the Senate ,your people converged their support to you not minding that there were other men of substance from lsialangwa South LGA that contested with you .
What a show of love to our own Daa Nkee!!!
When you got to the red chamber , you never had a dull moment as the voice of ndi Abia Central Senatorial district was always heard , not only being heard , the voice metamorphosed to tangible things in our different localities that benefited all and sundry.
Even the blind people then were so eager to listen to your *special and customised* voice in the house of Senate during plenary.
Your stay as the Representative at the red chamber helped illuminate several remote areas in our Senatorial district. Daa Nkee, we need more of you.
Few years back , when you were appointed the Pro Chancellor of The University of Calabar, our people rejoiced because we knew you will make us proud there .
As if we knew , all we clamoured for when you assumed office as the Pro Chancellor are moving in their right shapes and directions . You are rare!!!.
The university community is highly pleased with your style of Leadership and the women fold are very happy that you faught vigorously for their voices to be heard in the school which is in line with the 30% promised to them by the federal government..
Most young ladies have ventured into politics today and are doing well just because they saw and see you as their role model . *Your mentorship is need more !!!*
You have been our pride in the sense that when people mention names of women of substance in the country , your name is not far fetched . We need more of you Daa Nkee .
Your Late parents and dear husband will be happy wherever they are , if not that the dead knows nothing, they would have written several scripts about you for what God has been using you to do in the lives of people.
As a devout Christian, remain on the track and path of God for He will be with you always and move you higher for people to rejoice more .
Engr Chima Elijah Uwaoma MNSE writing from Ururuaja's cave .