On Thursday 18th May 2022, a young, promising and very intelligent 15-year-old girl died at Full Life Academy, Airport Road, Uyo, Akwa Ibom State under strange and mysterious circumstances.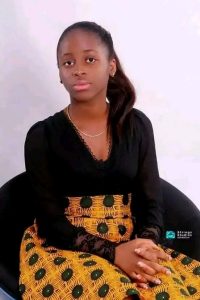 The girl, Edima Ini Umoh, was in the boarding facility of the school, and was writing her WAEC examination. She called her mother via the matron's mobile phone at about 4:00pm on that fateful day, complaining of headache and fever. She asked the mom to get her malaria drugs and pepper soup. The school had offered her Coartem malaria drug, but she turned it down because it usually gave her strong side effects.
By the time the mother got to the school, she was greeted by a large gathering; and on getting closer, she saw her seemingly dead child in the back of a car.
The girl was later taken to Premier Hospital (located at Edet Akpan Avenue, Uyo), where she was declared dead.
As of 3:00pm, Monday 22 May 2023, when this report was filed, Full Life Academy has not reached out to the deceased family to give any tenable explanation for this sudden, unnessasary, avoidable and mysterious death of a young child left in their care — and this gives rise to suspicion of foul play.