The presidential ambition of Asiwaju Bola Ahmed Tinubu, the presidential candidate of the ruling All Progressives Congress (APC) appears to have caused a wedge in the long-standing relationship of two Afenifere leaders, Pa Reuben Fasoranti and Chief Ayo Adebanjo.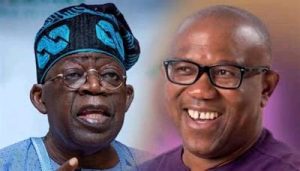 While Fasoranti is fully in support of Tinubu's aspiration and prayed for his success on Sunday, Adebanjo is backing Peter Obi, presidential candidate of the Labour Party (LP).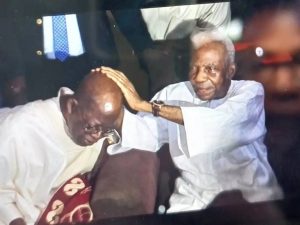 In March 2021, 96-year-old Fasoranti stepped down as National Leader of Afenifere citing old age. He handed over to 93-year-old Ayo Adebanjo as the Acting National Leader.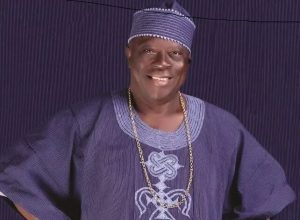 While Tinubu met with the Afenifere leaders on Sunday in Akure, Adebanjo and those loyal to him stayed away from the event.
In April 2021, Fasoranti had earlier endorsed Tinubu's presidential bid when the South West Agenda for Asiwaju (SWAGA 23), paid him a courtesy visit to his country home in Akure.
He had said, "Tinubu has all it takes to rule Nigeria. Considering his activities and track record, he deserves to be President, come 2023. May his prayers be answered; when he gets there, he will do all we want."
However, Adebanjo quickly countered Fasoranti saying his statement doesn't represent the general views of Afenifere.
On Sunday, Fasoranti and other Afenifere leaders prayed for Tinubu and blessed his presidential bid.