Traditional Ruler of Itu–Ahiafoukwu Autonomous Community HRH Eze Engr.Bede Onuigbo Nwaogwugwu has vowed to flush out curruption in his kingdom.
Speaking with Unity Times at the Unity Palace,
Itungwa, Eze Nwaogwugwu said a situation where community resources are forcefully taken away from the people will no longer be tolerated or condoned under his watch.
He further revealled he has reported the matter to relevant authorities as well as law enforcement agencies to deter others from engaging in such economic sabotage and criminal acts.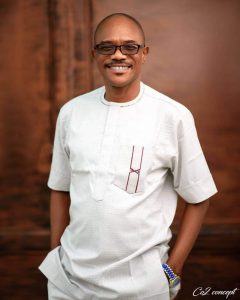 Eze Nwogwugwu spoke on the heels of alleged vandalization of Electric Transformer serving some parts of the community and insistence of some Clan Heads to sell Oil-palm fruits worth millions of naira to their cronies, despite donations and interventions from public- spirited citizens.
Recall that the policy of selling Oil-palm fruits belonging to the locals (their main source of income) has been out-lawed by the Monarch, who insists it should be the last option of raising funds for commununity projects.
The Eze-in-Council also emphasized due process and accountability in any such approved transaction by the palace which must have his official consent.
The President General, Itu-Ahiafoukwu Youths Council, Comrade Azubuike John also condemned the act, noting it could lead to
to breakdown of law and order in the community and further jeopardize the living standard of the people these hard times.
Similarly, the Village Heads and Chaiirmen of the twelve Villages of Itu-Ahiafoukwu Autonomous Community earliepeople should be tasked through their natural resources when provisions are being made in
respect of the vandalized transformer.
'I am against it and have spoken with the Traditional Rulers on thematter, Hon. Emelogu told Unity Times.
Efforts to speak with a former Village Head
in the area, Mr. Temple Amaihe proved abortive as his phone was not reachable as at press time.. A source who spoke on condition of anonymity, however, claimed they actually held meetings before embarking on the revenue generation for the replacement of some vandalized units of the transformer donated by Sen. Enyinnaya Abaribe (Senator representing Abia South Senatorial District).
Eze Bede Nwogwugwu (Eze Oha 11) succeeds Eze A.A Oji who passed on last year.
Source : #Unitytimes.ng