Abia State Government has discovered over 50 decomposed dead bodies, over 20 headless bodies, and countless human skeletons all around Lokpanta Cattle Market in Umunneochi LGA of the State.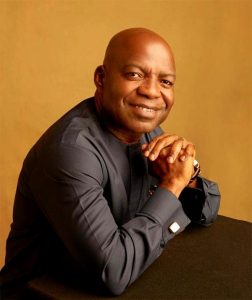 The Abia State Governor, Dr. Alex Otti disclosed this during his press briefing to Abians", held in Government House, Umuahia. He assured that his government is committed to tackling the issues of insecurity headlong without minding whose ox is gored.
Governor Otti said that prostitution, narcotics trade, and other criminal vices around the Lokpanta Cattle Market necessitated the raid of the market as some brothels were recently brought down and there is now calmness in Umunneochi.
The Governor, who insisted that the Lokpanta market would become a daily market that would open at 6am and closes at 6pm would now become a general market as sections are alloted to the cattle dealers and other businesses too. He made it public that his administration is equally fencing the market all in an effort to ensure adequate security. According to him, the Lokpanta area was notorious for kidnapping and armed robbery, hence the decision of his administration to make the market a daily one.
He said though the policy was misunderstood, after a meeting with the leadership of the market, everyone agreed with the government's stand on making the market a daily one for the good of all. He further noted that, "We are single-minded about rooting out insecurity in Abia State. Because we know that no government can succeed in the face of insecurity, violence, armed and kidnapping."
The State chief executive said that gadgets would be deployed at strategic places to ensure the security of lives and property in the State. He added that his administration is poised to ensure Abians enjoy a great Christmas this year and maintained that, "This government will not get involved in supporting insecurity. Our devices will be installed in strategic places."