The association also urged the media to confirm the credentials and status of people before designating them as healthcare professionals.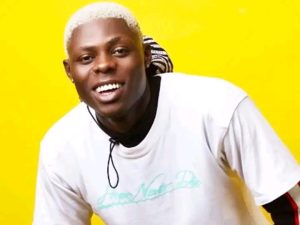 According to GISTLOVER Mohbad, who was 27, passed away on September 12, 2023.
Mohbad's father, Joseph Aloba, reported that the singer passed away on September 14 after receiving an injection from a support nurse.
I don't believe in that, according to what I've heard from people, Aloba said. The only thing that comes to mind is possibly this former auxiliary nurse who used to treat patients, which is a very bad idea. I have no idea what level the woman is on.
"They claimed to have called her to administer an injection to the man, which is a very bad idea because the injection could have any length. He had wounds, but I'm not sure what kind of wounds they were. "
The late singer's remains have been deposited at the mortuary, according to a statement made on Friday by the Lagos State Police Command.
The Lagos State Council of NANNM expressed its condolences to the late singer's family but also emphasized the need for professionalism in reporting and carrying out the ongoing inquiry into Mohbad's death's circumstances.
"The National Association of Nigeria Nurses and Midwives, Lagos State Council, expresses its deepest condolences to the family and associates of the late musician, Ilerioluwa Aloba, popularly known as Mohbad, during this difficult time. Our thoughts and prayers are with them as we mourn his tragic passing.
"We fully support the ongoing investigation into the circumstances surrounding his death and urge the relevant authorities to leave no stone unturned in the pursuit of justice for him.
"However, we must stress the importance of professionalism in reporting and conducting this investigation. NANNM is closely monitoring the situation with keen interest. Our preliminary investigations indicate that the individual reportedly taken into custody by the police for providing care to Mohbad is not a registered Nurse.
"We emphasise the critical need to verify the qualifications and professional status of individuals before labelling them as healthcare professionals," the statement read in part.